Virtual theater production receives multiple national awards
May 28, 2021
The COVID-19 pandemic has forced theater programs, including Sacramento State's, to quickly adapt and learn how to stage productions in a suddenly virtual world.
For one Sac State production, however, doing so had an unexpected and unprecedented silver lining: Because the University's fall production of the play Sweat was staged via Zoom, it could be submitted to the national Kennedy Center American College Theater Festival without the need for expensive travel.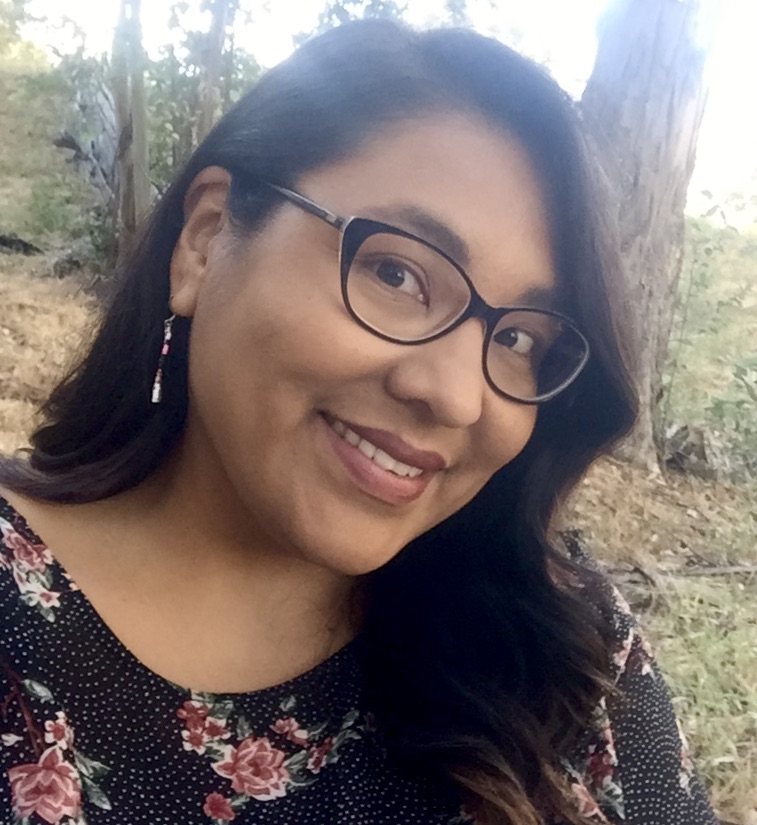 The move paid off. Sweat received multiple awards at the virtual festival, including recognition for Special Achievement in Overall Production and individual honors for director Nicole Limón, a Sac State Theatre and Dance lecturer, and assistant director and dramaturg Salvador Vasquez, a graduating senior.
"I am completely proud of and happy for my students," Limón said. "For me, if you give the students, the opportunity, they really can succeed and their work can be recognized."
The production was also recognized for Special Achievement in Virtual Community Engagement and Audience Development, and Special Achievement in Ensemble Collaboration  – Performance and Production. Limón and Vasquez's awards were for Special Achievement in Directing and Special Achievement in Dramaturgy, respectively.
Sweat also received a Kennedy Center Citizen Artist Award, which recognizes programs in higher education using theatrical production to promote long-term societal impact through an artistic lens, to encourage empathetic exploration of the complex cultural and physical world, and to advocate for justice on campus and throughout the world.
The production is Sac State's first to compete at the national level since 1992, and the first to receive national awards, according to Theatre and Dance Vice Chair Michelle Felten.
Sweat, winner of the 2017 Pulitzer Prize for Drama, is set in Reading, Pennsylvania, both in 2000 at the onset of widespread layoffs and 2008 at the height of the Great Recession, and maps the rising tensions among a group of working-class friends. When layoffs and pickets begin to chip away at their trust, close friends find themselves pitted against each other in a heart-wrenching fight to stay afloat.
The play candidly explores issues of class, race, and socioeconomic status. And with the U.S. in a period of social disruption as well as a racial reckoning, Limón made a very intentional choice to stage it last fall as the COVID-19 pandemic continued to rage and the contentious presidential campaign concluded.
"It's a masterful piece of work, and it's also a work that is about real people, and things that are happening right now," she said. "The playwright, Lynn Nottage, writes from a place of seeing the world through a specific lens as a Black female writer, and intentionally included characters that are reflective of the real world, and so I really liked that it was a multicultural piece."
The cast and crew staged the production socially distanced. Actors performed from their homes. Costume designers, lighting specialists, and others behind the scenes likewise worked remotely. The isolation posed challenges, but also opportunities. Limón said she and the cast and crew "pushed the boundaries" of the virtual format, for example exploring how different camera angles could be used for effect, rather than the traditional head-on view that is the hallmark of Zoom meetings.
Though recorded, Sweat was performed true to live theater: no retakes, no reshoots.
"I really wanted to do something that made it feel like we were in the room together even though we weren't," Limón said.
And in a nod to Sac State's broader efforts to promote inclusion and antiracism, issues of race, class, and inequality weren't just tackled within the boundaries of the script. Limón had her cast and crew spend time getting to know each other and making space to discuss the topics addressed in the play. For example, before a scene in which a racial epithet is used, the two students involved spoke with each other about it, creating what Limón called a "moment of consent."
"It's so important that there's a level of cultural competency in the work, that you're not checking off a box for diversity but really having that discussion, making time for it, and putting people and process before product," she said.
Salvador Vasquez, a Theatre and Dance major who has been Limón's student since his first semester on campus, signed up to be her assistant director before she had even selected the play. He had worked in directing elsewhere, including at Sacramento's B Street Theater, and dabbled in acting and writing, but Sweat was his first Sac State production.
Two weeks before rehearsals began, Vasquez also took on the role of dramaturg, the job for which the Kennedy Center recognized him. As dramaturg, he was responsible for researching the subject material and relaying it to the actors and crew. He spent a lot of time reading about the history of Reading: What was the local economy like? What were the issues in the upcoming local election?
Vasquez said he was surprised and honored by the recognition from the Kennedy Center.
"It hits different," he said of winning an award for a virtual theater production. "It feels like, OK, art can continue, even in the worst of conditions."
Media Resources
Faculty/Staff Resources