Distinguished Alumni: Education leader Ed Manansala's passion for service was honed as a Hornet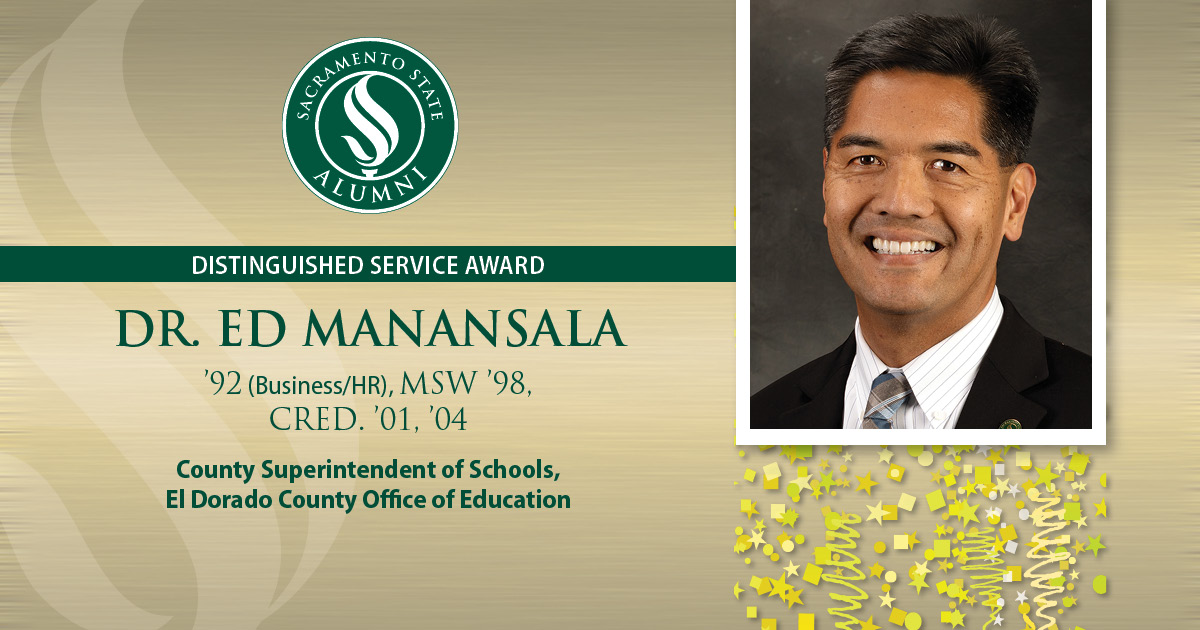 September 07, 2021
From the time Ed Manansala was young, his parents instilled in him and his sisters the importance of community service. His passion was to work with at-risk youth some day.
After graduating from Sacramento State with a bachelor's degree in Business Administration, Manansala moved to Oak Park, at the time often beset by gangs and drugs, to mentor young people and coach youth basketball.
"One day, when I dropped a student off after practice, it was the first time I saw a child who had been shot," said Manansala, the recipient of a 2021 Distinguished Service Award from the Sacramento State Alumni Association. "I remember a student asking me, 'Why are you so surprised, Ed? This happens all the time.' I knew that something was seriously off."
The experience motivated Manansala to return to Sac State to earn his master's in Social Work and learn how he could help bring long-term, positive, systemic changes to communities like Oak Park.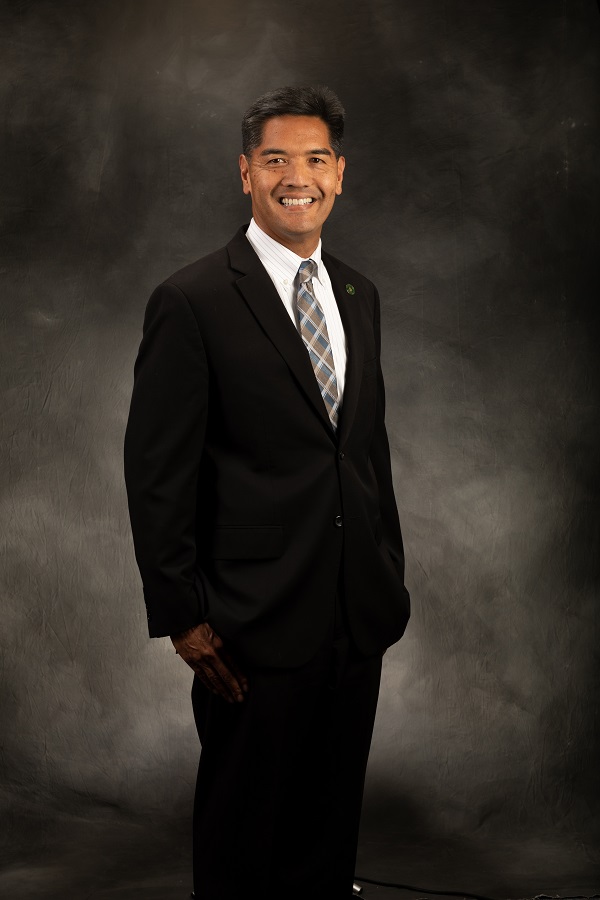 He felt where he could make a difference was in education, so he also pursued three credentials at Sacramento State – in school Social Work, Counseling and Administration – before earning his doctorate in Educational Leadership at UC Davis.
"It's an honor," Manansala said of the award. "I'm incredibly grateful for my experiences at Sacramento State. My most formative years, the foundational years, occurred within Sac State. It created the foundation for my launch into service for our community – locally, regionally, and statewide.
"Sacramento State was formative in developing my skills and knowledge and a mindset in how to look at complex issues and impact on multiple levels. I wanted to have local impact, and Sac State provided me with the guidance, tools, and bold approach on behalf of youth, families, and the community."
Manansala has served as El Dorado County's superintendent of schools since 2016, following a stint as chief of staff for the Sacramento City Unified School District. Previous roles included principal, superintendent, and director of strategic partnerships for St. HOPE Public Schools in Sacramento.
In 2019, he served as president of the California County Superintendents' Educational Services Association and vice chair of the State Board of Education's California Practitioners Advisory Group. He also recently served on Gov. Newsom's Charter School Task Force.
"Dr. Manansala is a committed professional whose work positively impacts the current lives and futures of students across the state," wrote Melissa Kistler '85 (Business-Finance), director of program and district support for the El Dorado County Office of Education, in her nomination letter.
"His volunteerism with professional and youth organizations illustrates continued commitment to advocacy for student causes and concerns. He has achieved prominence in education and brings distinction to Sac State through accomplishments," Kistler wrote.
"Sac State was a beautiful community for me," Manansala said. "It was a place of learning and where I was challenged to dream. And with such positive experiences, I was inspired to invest in others the way the University did in me."