ASI launches annual Thanksgiving Food Basket Drive for students and community organization
October 19, 2022
Associated Students Inc. (ASI) has launched its annual Thanksgiving Food Basket Drive, collecting food and money to help Sacramento State students celebrate the holiday with their families.
"It's a tradition we're very proud of," Student Engagement and Outreach Director Wil Chen said. "We're proud to be able to feed our students and the community as well as uplift families in need during the holiday season."
Nearly half of Sac State students qualify for financial aid. One in four students has a dependent. With the rising cost of gas, food and housing, Chen said he expects students will need extra help this year.
Last year, the ASI Food Pantry gave free groceries to 8,700 students, or an average of 167 per week. Since the start of the fall semester, however, the food closet has been serving an average of 500 students weekly, Chen said.
"We're anticipating greater needs this year, as reflected in the Food Pantry usage," Chen said.
This year, organizers want to collect 200 Thanksgiving food baskets to give to Sac State students and others in need. ASI also hopes to raise $6,000 to purchase turkeys for each food basket.
Chen said 150 baskets will go to students, with the remaining 50 donated to local nonprofit Opening Doors, which serves refugees, immigrants, and survivors of trafficking. 
Families in the organization's Refugee Resettlement Program will receive the baskets.
"Our mission at Opening Doors is to ensure that individuals and families have a safe and comfortable place to land and ultimately lead lives of joy and belonging in their new community," Volunteer Coordinator Andie Paschal said. "Through Sacramento State preparing food baskets, this contributes towards building connection and community with our newest neighbors."
Many of the people Opening Doors serves are refugees from Afghanistan, and more recently Ukraine, Russia, and Armenia, according to Paschal.
"Many refugees seeking safety and stability encounter a variety of obstacles and challenges," Paschal said. "One of those obstacles is food access.
"Preparing food baskets for newly arrived refugees is such an incredibly kind gesture that eliminates some of the stress related to food insecurity."
The food drive is an ASI Thanksgiving tradition, one that continued even during the global pandemic.
In 2020, the student-run organization held a drive-through donation event with volunteers wearing face masks to retrieve food from vehicles for a safe, no-contact delivery. They collected enough food and donations for 200 baskets, which were given to Sac State students studying remotely as well as community nonprofit organizations.
Last year, with many classes still virtual, the ASI Food Pantry distributed 150 baskets to students as well as 50 to families served by Opening Doors.
For this year's drive, food donations will be accepted Oct. 24 through Nov. 4. Completed baskets can be dropped off between 9 a.m. and 4 p.m. Monday through Friday at the ASI Student Engagement and Outreach Office, located on the first floor of the University Union in Room 1240.
Items required for a complete basket of nonperishable food only include:
4 cans of vegetables (green beans, corn, mixed vegetables)
2 cans of fruit (peaches, pineapple, cocktail mixed fruit)
2 cans of cranberry sauce
2 cans of gravy
2 cans or cartons of chicken broth
2 boxes of cornbread mix
2 boxes of mac and cheese
1 graham cracker pie crust
1 box of mashed potatoes
1 box of stuffing mix
1 can of pie filling 
Monetary donations will be accepted through Oct. 31. Every $40 donation will cover the cost of one turkey.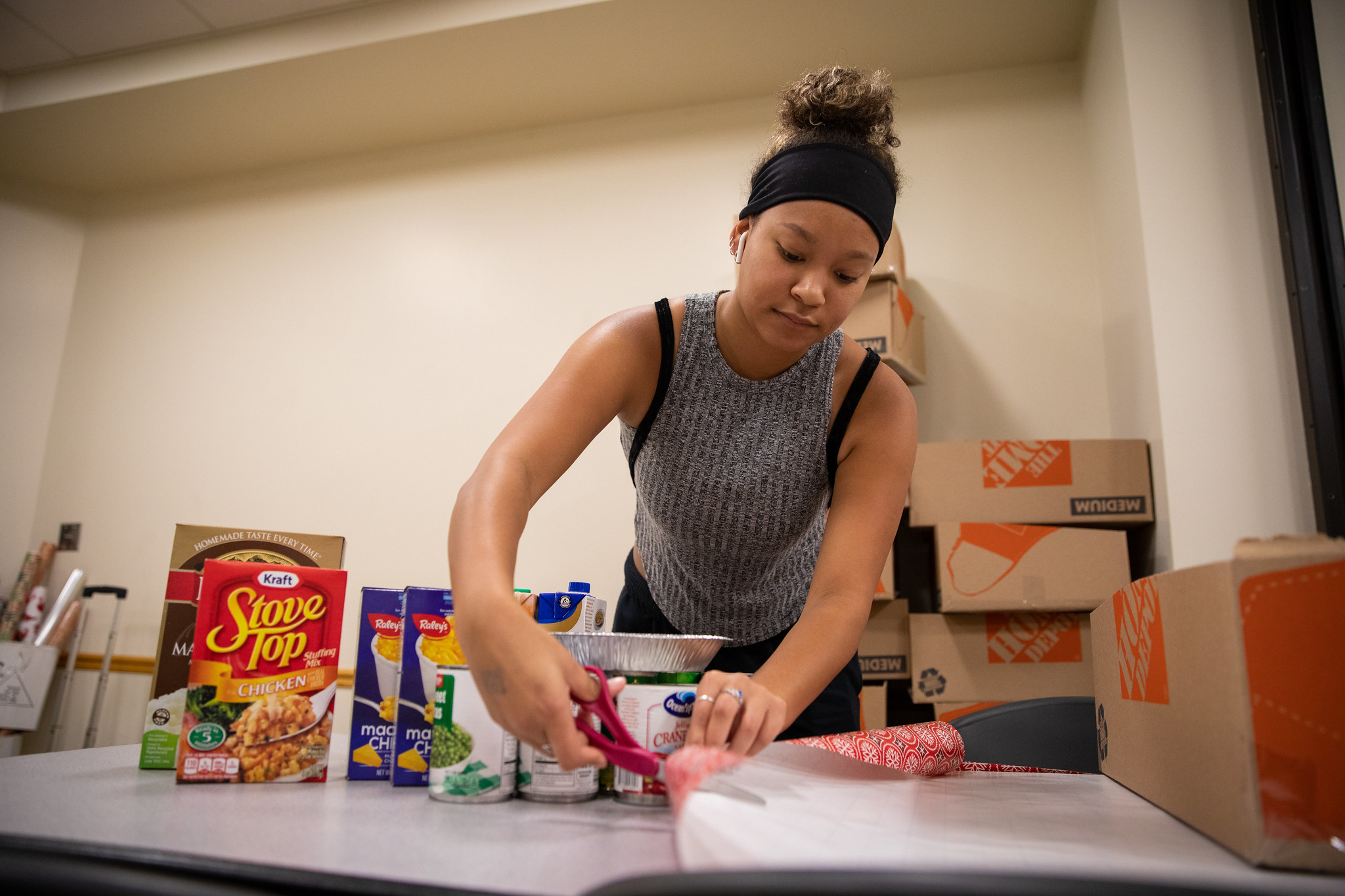 Media Resources
Faculty/Staff Resources