Aspiring teacher and artist focused on social justice is named Sac State's Newman Civic Fellow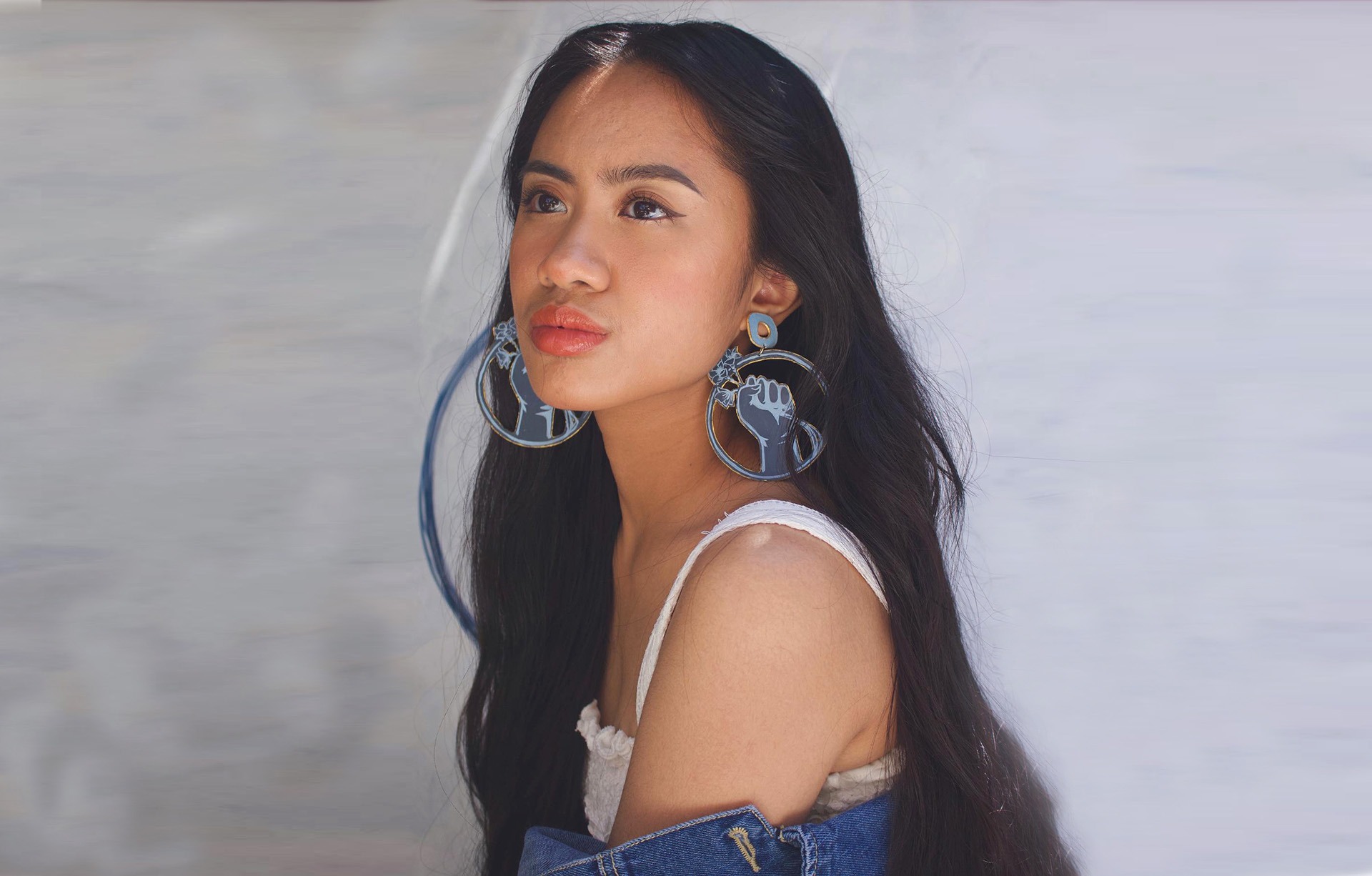 May 10, 2022
From a young age, Koleen Matias knew she wanted to teach, and when time came to choose a college, she knew where she wanted to go.
"Some of my best teachers from middle to high school came from Sac State," said Matias, a third-year English pre-credential major. "Seeing how great my teachers were, I had this confidence that I could also gain what they gained at Sac State."
Passions for art and social justice match her teaching passion – and often are employed simultaneously. She uses her art to bring attention to issues of racial and gender-based injustice and the environment and is an editor of a campus journal that raises up marginalized voices.
Matias has been named Sacramento State's Newman Civic Fellow for 2022-23. She is one of fewer than 200 scholars in the U.S. and Mexico to earn the distinction, which recognizes students who stand out for their commitment to creating positive local and national change.
Sacramento State communities "not only accepted me but encouraged me to take everything I already am and the passions I already have and amplify it." - Newman fellow Koleen Matias
As a member of the Campus Compact coalition of colleges and universities, Sacramento State may nominate a fellow each year. Participants receive training and networking opportunities to help them create large-scale, positive change.
Born in the Philippines, Matias immigrated to the U.S. with her family at age 1. Growing up, she was drawn to visual arts, music, and even martial arts. She also relished her role as Ate – in Filipino culture, an older female relative – to younger members of her extended family, something that paved the way to her eventual pursuit of a teaching career.
At Sac State, she wanted to learn another language to make herself a more accessible educator and minored in American Sign Language and Deaf Studies.
"When I become a teacher and have a bigger platform for my voice, I want to be more inclusive of the deaf and hard of hearing communities," she said.
Matias is also deeply involved in her community. In 2020, she launched Koleen's Canvas, through which she sells her art to benefit nonprofit organizations that fight for social justice reforms and sustainability. Her initial effort sold jewelry in support of the Black Lives Matter movement. She hopes to create and sell prints of a mural she painted at her high school focused on Indigenous peoples' visibility.
On campus, Matias is an editor of CSUS Breaking Silence, a student-led, interdisciplinary journal.
"As I've become more educated, I've realized not only my own people but other people in this world, in our societies, are confined to oppressive systems," she said.  "If we choose to not care about them because it doesn't affect us personally, we're not going to create change."
Matias said she is looking forward to her year as a Newman Civic Fellow, excited to learn from her mentors and other student leaders, and eager to "materialize the ambitious ideas that I have in my head."
Sac State, she added, provided space for her to gain confidence and find her voice.
"What I'm going to take most out of (Sac State) is the people, the mentors, and the communities that I discovered and that have accepted me, and not only accepted me but encouraged me to take everything I already am and the passions I already have and amplify it," Matias said.