Sac State delegation to Juneteenth symposium plans to bring ideas, inspiration back to campus
June 14, 2022
Sacramento State will send a delegation of 25 to the CSU's inaugural Juneteenth symposium in Los Angeles this week, where they will gain insights and ideas to help the University meet its goal of becoming an antiracist institution. 
Mia Settles-Tidwell, the University's vice president for Inclusive Excellence, invites all members of the campus community to take part in the event on Wednesday and Thursday by attending a virtual watch party that will feature presentations from students and other notable speakers.
"The symposium allows us leverage the holiday to celebrate, to educate, and to inspire," Settles-Tidwell said.
Juneteenth, an annual celebration of the end of slavery in the United States observed on June 19, should resonate throughout the year, said Settles-Tidwell. Sac State must be a leader in educating the community about the history of slavery, its repercussions, and the many contributions of Black Americans in society, she added. 
The University intends to host future events tied to the 13th Amendment, which abolished slavery, and the Emancipation Proclamation, the presidential edict that freed slaves, Settles-Tidwell said. 
The two-day Juneteenth symposium, titled "By Any Means Necessary: Synthesizing the Voices of Our Ancestors and Everyday People," is designed to engage and support Black students in their pursuit of college education and success, said CSU spokeswoman Toni Molle. 
Speakers include philosopher and author Cornel West; Edward Bush, president of Cosumnes River College in Sacramento; Jolene Koester, interim chancellor of the CSU; and Shaun Harper, director of the Race and Equity Center at the University of Southern California; among others. 
Each of the 23 CSU campuses is sending a delegation to the event. 
Among Sac State's delegates are 13 students committed to educating themselves and others about Black history and the relevance of Juneteenth.
"Juneteenth has been celebrated by Black and African American people since 1866," said Morgan Monae Beatty, a graduate student in the Higher Educational Leadership and Policy Studies program. More than 150 years later, in 2021, President Joe Biden recognized it as a federal holiday.
"In order for us to grow as an institution and a country, it is crucial that we show respect toward one another," Beatty said.
Through the conference, "I hope to learn and educate others about the resilient history of Black and African American people," she said. "I also hope to learn strategies for being a voice for the very small but present Black community at Sacramento State."
Cassandra Renee Henderson, also a graduate student in Educational Leadership, said Juneteenth is a reminder of "everything that Blacks in America have endured, and how strong we are as a people."
"America often has failed to acknowledge the pain of Black Americans," Henderson said. "I hope to find ways to help people understand, while also calling out and holding accountable those who choose not to understand."
Henderson said she hopes the symposium helps "open dialogue and foster a sense of community where everyone feels heard, understood, and valued on the Sac State campus."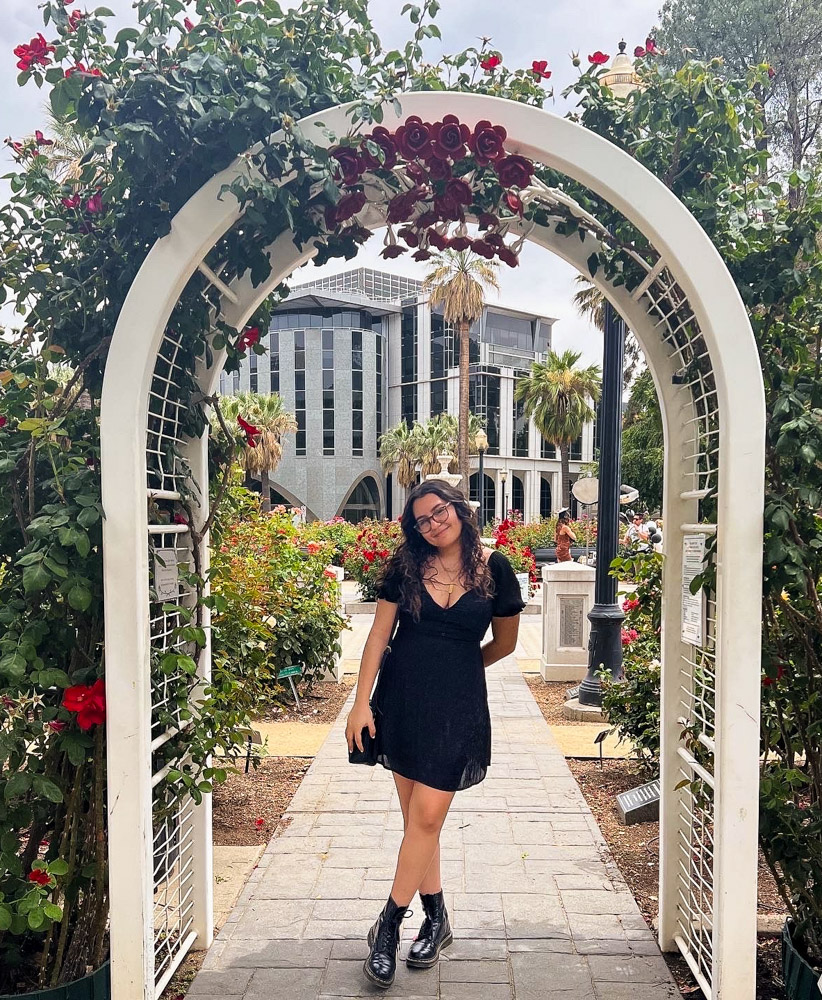 Veronica Samuel Boulos, a Political Science student, called slavery "a shameful and disgusting chapter of American history" that must be acknowledged through events such as the Juneteenth symposium.
"My main goal for the conference is to listen," Boulos said. "As a woman of color, I understand the importance of being given a platform for speaking. This conference is doing exactly that. It is providing a safe and celebratory platform for Black speakers to share their experience."
The conference, she said, "will help me better understand the effects of slavery and prepare me for my position" as Associated Students Inc.'s director of Social Sciences and Interdisciplinary Studies. "It will help me be a resource in our fight against racial inequality at Sac State."
The Sacramento region will host variety of Juneteenth events in the coming week, including the 2022 California State Capitol Juneteenth exposition on Friday through Sunday.