Sacramento State's annual Distinguished Alumni Awards honor seven outstanding members of the campus community
October 20, 2023
Once a year, Sacramento State honors alumni and others who highlight and represent the University's values by making outstanding campus, community, and societal contributions.
The Sac State Alumni Association has recognized the accomplishments of such contributing individuals since 1972 with the Distinguished Alumni Awards.
This year, the Alumni Association selected seven people to receive awards, including five Distinguished Service Awards, which recognize professional achievements and community service. Additionally, a Rising Star Award goes to an up-and-coming recent graduate, and the Honorary Alumnus Award recognizes an individual who is not a Sac State alum but has made significant contributions to the University.
An awards ceremony, which included a reception and dinner, in honor of this year's recipients was held Thursday, Oct. 19, at the Harper Alumni Center.
Click each name to read more about the award recipients.
Distinguished Service Awards
Retired dean of the College of Health and Human Services, Sacramento State
Robin Carter found her life's calling at Sacramento State, where she earned two degrees, became a professor of Social Work, and held various administrative positions. A member of the board of directors for the Sacramento Regional Family Justice Center, she strongly believes in community service, something her parents emphasized when she was growing up.
Former associate vice president of Strategic Support Programs, Sacramento State
Viridiana Diaz, who earned four degrees at Sac State and rose to serve as its associate vice president of Strategic Support Programs, is modeling the University's culture as vice president of Student Affairs at CSU San Marcos.
Sacramento State Criminal Justice lecturer and retired police chief
Daniel Hahn, who earned a Marketing degree from Sac State, is a retired member of local law enforcement. Hahn broke racial barriers, serving as the first Black police chief in Roseville and Sacramento. He continues to teach Criminal Justice courses at Sac State.
Senior vice president of Tri Counties Bank
Scott Robertson is the senior vice president of Tri Counties Bank, where he started as a teller during his final year at Sac State. Robertson, who holds a Business Administration degree from Sac State, led efforts to bring free financial health information and workshops to campus.
Retired professor of history and bestselling author
Margaret Washington, who earned a bachelor's degree from Sac State and served in administrative roles and taught at the University, is a historian, professor, lecturer, and advocate. She has dedicated her career to educating people on the experiences of Black Americans, women, and others and has made significant impacts on the Sac State campus community.
Rising Star Award
Neutron radiographer at McClellan Nuclear Research Center
Physics alumna Elizabeth Gabler has been named one of the world's top young scientists. She works on NASA's Artemis mission while still finding time to volunteer at the Sac State Planetarium and her hometown observatory.
Honorary Alumnus Award
Chair of the PRIDE Industries board of directors and retired co-founder of construction company Deacon
Bob Olsen, who holds two bachelor's degrees from Oregon State University, may not have graduated from Sacramento State, but his contributions to the University's Construction Management program and the local business community make him a part of the Hornet Family.
###
For more information about the Distinguished Alumni Awards, visit the Sacramento State Alumni Association web page.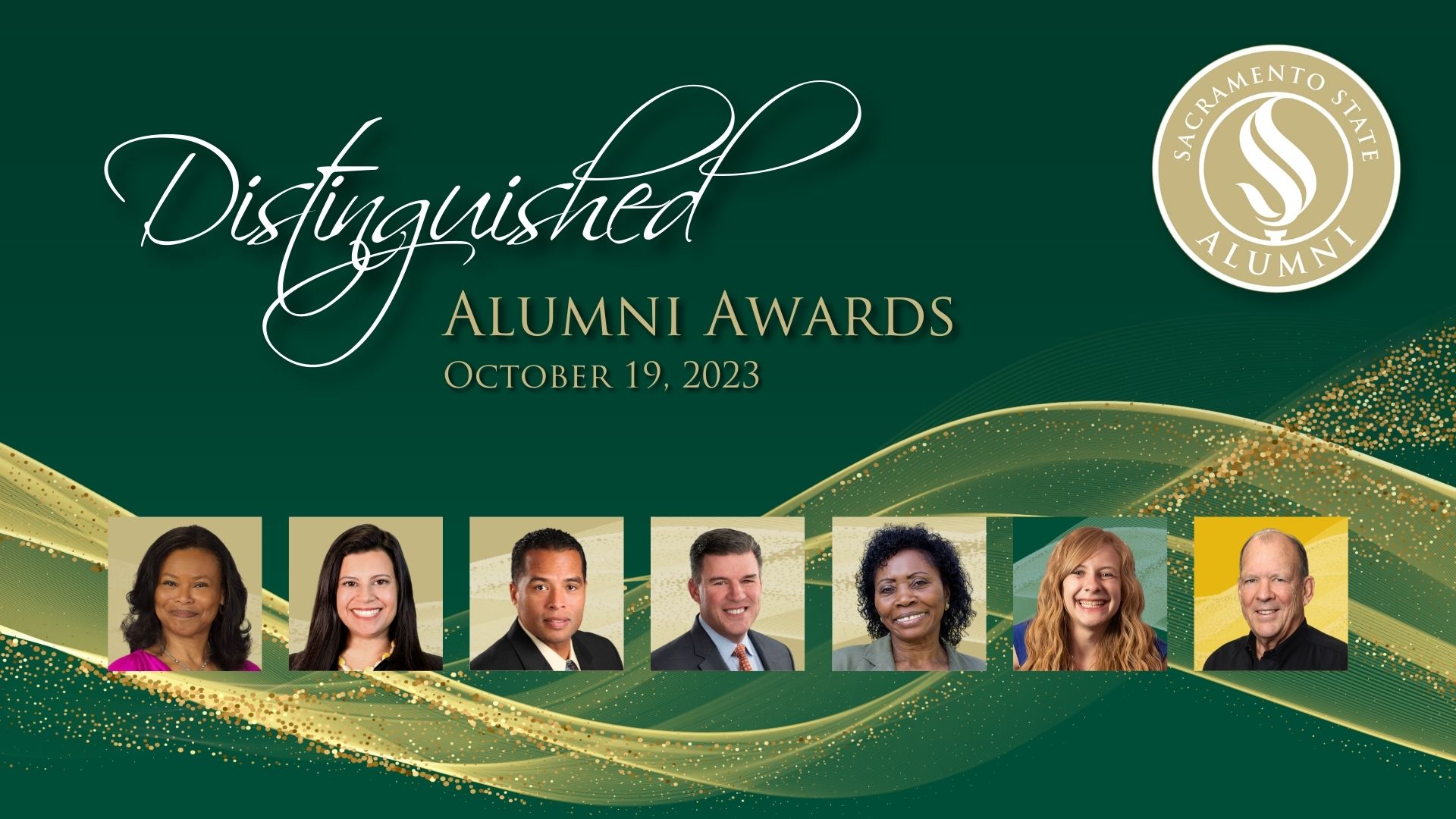 Media Resources
Faculty/Staff Resources