First exhibit financed by new fund for visiting artists is an interactive, ever-changing sensory experience
February 16, 2023
An on-campus art gallery has been transformed into an interactive, multisensory, and still-changing environment thanks to new funding that will bring visiting artists to Sac State to engage with students.
"Pulse," on display in the Else Gallery in Kadema Hall through Feb. 24, features the work of three artists who are using sound, light, kinetic and magnetic energy, and more to explore the boundaries of human perception.
The exhibit is the first financed through the donor-supported Art Department Visiting Artists Fund. It will support programs in which students can interact directly with professional artists through lectures, workshops, studio visits, and exhibits, said Rachel Clarke, chair of the Department of Art.
"This program offers more opportunities for contemporary art to be seen and experienced at Sac State, and it's special because the artists are present to engage with students," Clarke said. "Beyond the department, students in the University take our courses, and our galleries and lectures are open to all students and the whole campus community, as well as the Sacramento community.
All three of the visiting artists have a connection to Sac State. Mehran Mesbah and Tess Gallagher are alumni, and Mary Sand is an Environmental Studies student.
The exhibit is "installation art," meaning that, rather than dropping fully finished pieces off at the gallery and then leaving, the artists are spending four weeks building their pieces in the space itself. Students – and anyone else – are free to come into the gallery while the artists create.
"The hope is to have a more intimate dialog with the students as they are conceptualizing, fabricating and presenting their work," said Bob Ortbal, a professor of Art and member of the department's Events and Exhibitions Committee.
Much of the exhibit is interactive. In the center of the gallery is a pedestal topped by a wide and shallow bowl of white liquid, in which Mesbah creates vibrational patterns via wires connected to a subwoofer amplifier, which emits low-frequency sounds. Elsewhere, Sand soaked in water roots from fallen trees and other leafy debris she collected on campus and attached wires that, when touched, activate sounds in other parts of the exhibit. Visitors can experiment and play with the pieces, engaging with other visitors and the space itself.
On a long wall beneath a line of small spotlights, Gallagher has embedded dozens of small wires whose shadows create new shapes and patterns. They contrast with a large circle directly in the center of the wall made of black paint that absorbs nearly all light.
The artists began separately, but over time their pieces became more intertwined.
"They have these distinct works that they're going towards, but as the project evolves, those (connections) will take shape based on their interactions with the other (artists)," Ortbal said.
The name of the exhibit, "Pulse," emphasizes the concept of vibrations, Mesbah said.
"Every material that we're working with has some kind of vibration that's actually happening," he said, from his keyboard sounds, to the electronic wires connected to Sands' branches, to light frequencies hitting Gallagher's wires, to the human skin that will interact with it all.
Mesbah said he hopes gallery visitors will feel encouraged and inspired to play with the pieces, so that "it invites a thought provocation of where these vibrations originate from."
"And of course, I hope it points back to the attendant who is actually experiencing it, that they realize they are initiating what is happening in front of them."
###
To support the Visiting Artist Fund, visit the Sac State giving webpage.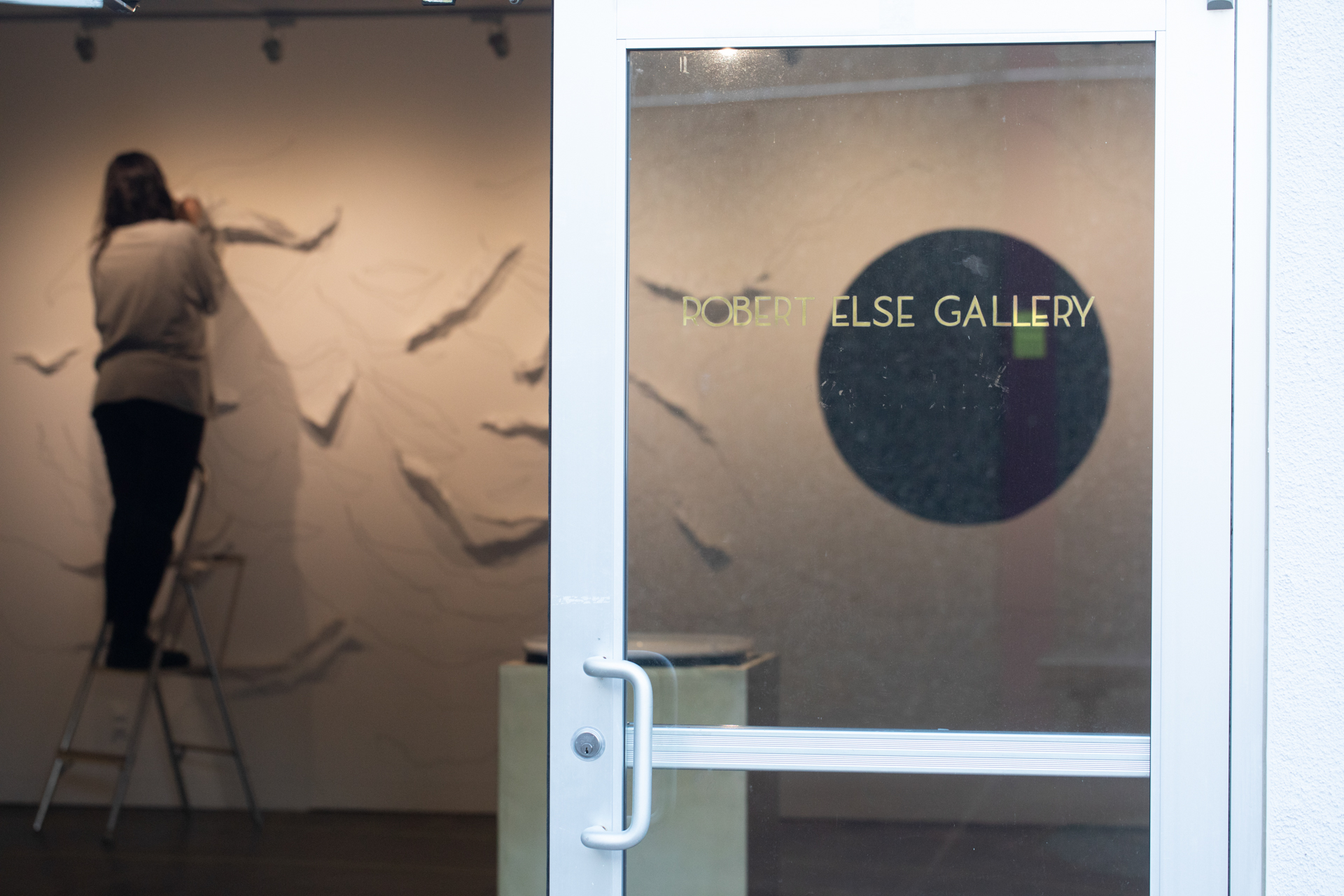 Media Resources
Faculty/Staff Resources