Honorary degrees, President's medals recognize community members whose contributions span the globe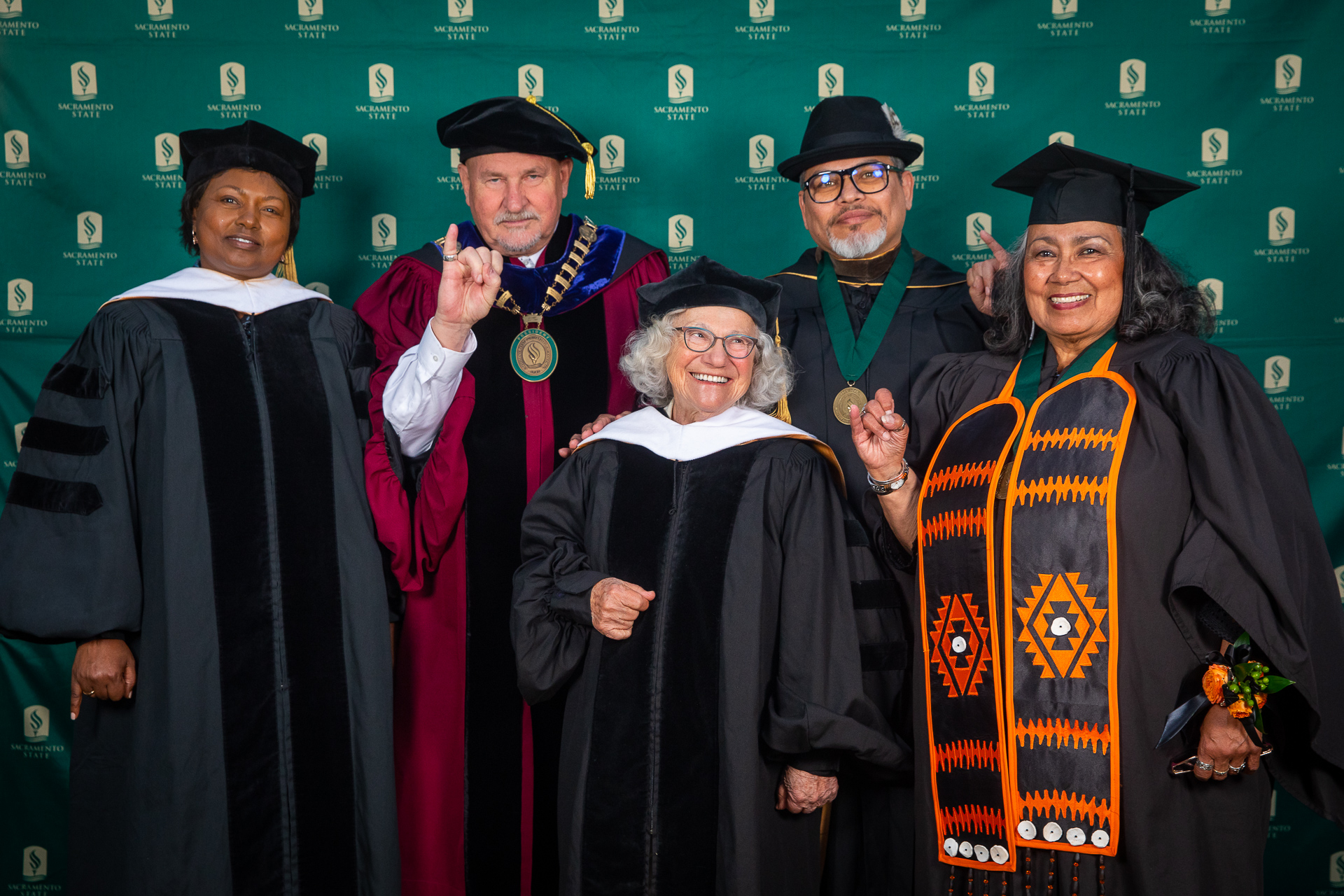 April 17, 2023
During its May Commencement ceremonies, Sacramento State will honor four individuals for their exceptional contributions to the University, the community, and beyond.
President Robert S. Nelsen awards the President's Medal for Distinguished Service to community members who provide outstanding service to Sacramento State, higher education, the public, or the common good. This year's recipients are:
Francisco "Xico" Gonzalez, a Sac State alum and former faculty member who uses his art to campaign for social justice.
Mary Tarango, who led a 22-year effort to restore federal recognition of the Wilton Rancheria tribe.
The California State University awards honorary degrees to individuals who have demonstrated excellence in areas that benefit humanity, CSU campuses, the state, the nation, and/or the world. This year's recipients from Sac State are:
Elizabeth "Liz" Igra, a Holocaust survivor who has dedicated her life to ensuring that people remember and not repeat the atrocities of World War II.
Mathilde Mukantabana, a Sac State alum and the Rwandan ambassador to the United States, who has devoted her life to fighting genocide and helping its victims.
All four honorees were recognized with a reception April 14 at the historic Julia Morgan House.
For more information about Sac State's Commencement ceremonies, visit www.csus.edu/president/commencement/
Media Resources
Faculty/Staff Resources