Campus community rallies, marches to end sexual violence
April 28, 2023
Against a backdrop of concern about sexual violence on campus, students and supporters rallied Wednesday, April 26, participating in the annual Take Back the Night event.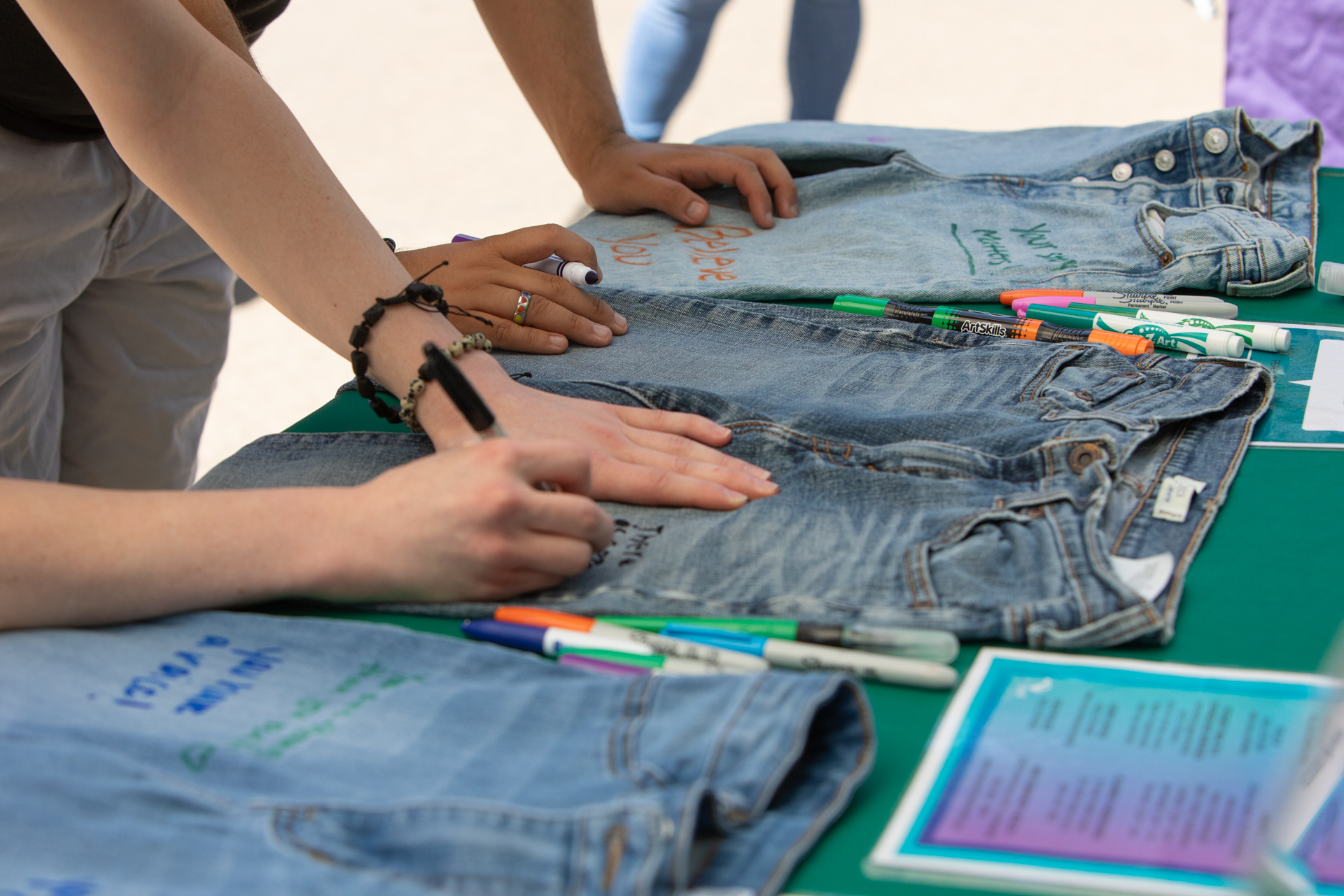 Earlier in the day, the campus community marked Denim Day, in which participants wear denim clothing to show solidarity with people who have experienced sexual assault. Denim Day began as a response to an Italian Supreme Court decision to overturn a rape conviction because the victim was wearing tight jeans when attacked.
Wednesday's events were in recognition of April's Sexual Assault Awareness Month.
The gatherings occurred during an academic year in which multiple sexual assaults have been reported on and near campus. Following campuswide consideration and input, the University released a Sexual Violence Prevention, Safety, and Support Action Plan outlining steps to boost protection for students, faculty, staff, and visitors.
Among other things, Sac State has added lighting in areas where assaults have been reported, increased the number of community service officers available to accompany people to classes and parking areas at night, and hired a second outside advocate to counsel survivors of sexual violence.
At Wednesday's rally in the Library Quad, participants created posters offering words of encouragement, including "The Way I Dress Does Not Mean Yes" and "Thank You For Your Courage."
Various agencies and campus organizations, including the Sacramento State Police Department, WEAVE, The WELL, and the Sacramento Native American Health Center offered information. Visitors posted notes about ways to prevent sexual violence and signed a pair of blue jeans with similar messages.
President Robert S. Nelsen, wearing blue jeans, spoke at the rally. He promised that the University is committed to ensuring the campus community feels safe.
"At a forum in November, we heard loud and clear the fears on our campus, and we did something about it," he said, referring to the new action plan.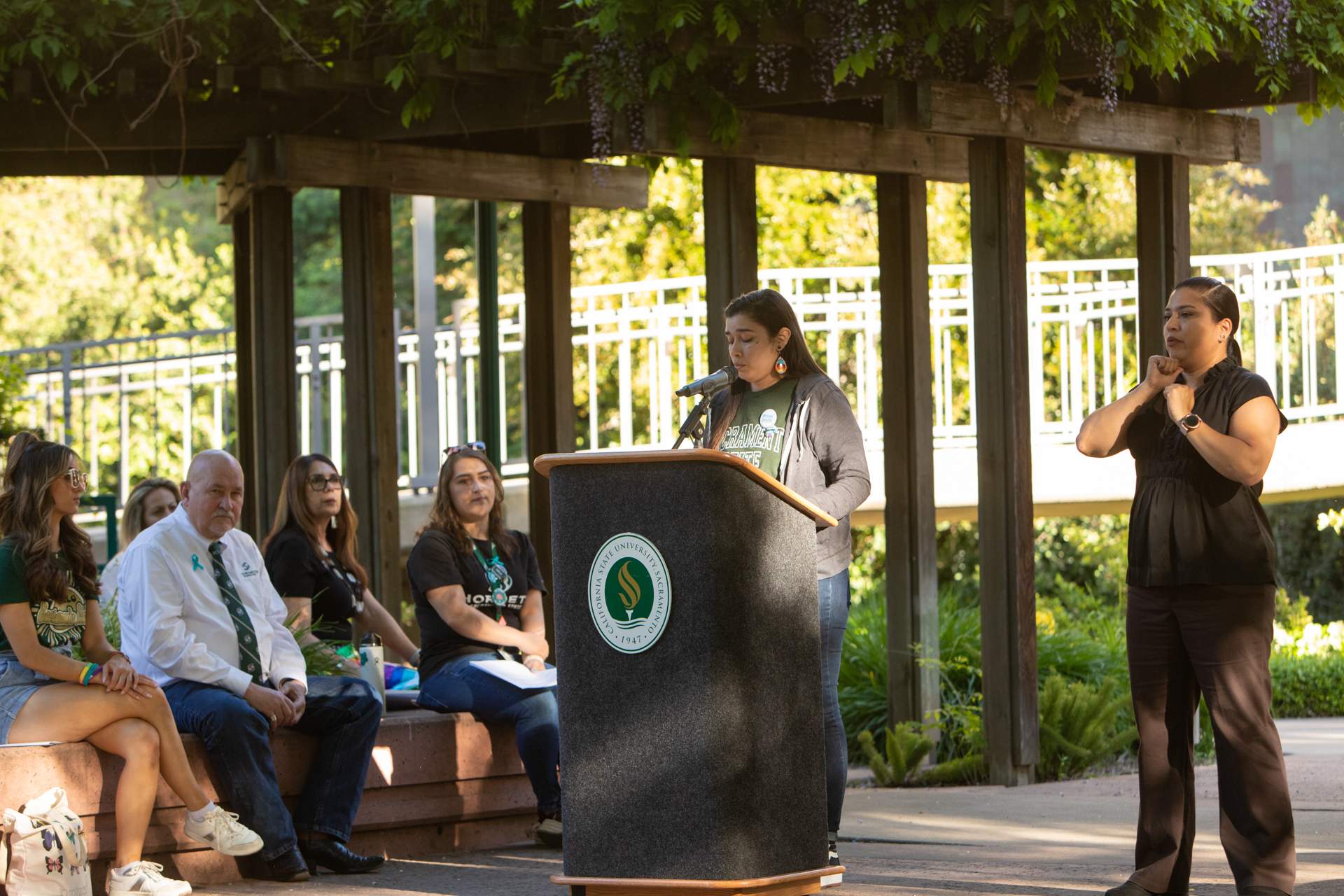 "If you see anything, if you hear anything, please contact us," he said. "To the survivors, we praise your bravery, and we want to be here for you."
Michael Lee-Chang, one of two student members of Sac State's Sexual Violence Awareness Team, said he is one of those survivors. He emphasized the importance of speaking out and educating others.
"Society expects us to be strong, confident, fearless," Lee-Chang said. "I understand the terror, the guilt, the shame."
For years, he said, he kept silent about his assault. Talking about his experiences has helped him heal.
Another student, Annalisa Vasquez, said she is the survivor of an assault that occurred when she was a child. The abuser was a member of her family who was convicted after she spoke out, Vasquez said.
"I was one of the lucky few to receive my justice," she said.
After the speaking program, dozens of people marched across campus to deliver their message of empowerment.
"Take Back the Power," they chanted. "Take Back the Night."
Sac State resources addressing sexual violence can be found online.
Media Resources
Faculty/Staff Resources