Student Awards Show 2023
March 14 - April 7, 2023
Showcasing work by graduate and undergraduate students in the Studio Arts program. Guest juried by Therese Lahaie and Daniel Alejandro Trejo.
About the Jurors
Bay Area artist Therese Lahaie uses a combination of sunlight, LED lighting, drawings, and glass as a reflective and transmissive canvas. Her work cultivates an intimate relationship with light and rhythm within an architectural setting. Lahaie received a degree in glass sculpture from Massachusetts College of Art and a BA in Fine Art from Emmanuel College, Boston, MA. Her sculptural work is in the permanent collections of the Crocker Art Museum (CA), Corning Museum of Glass Contemporary Collection (NY), the DiRosa Collection (CA), and the Glassmuseet Ebeltoft (Denmark). She is the 2015 national award winner of the LuciteLux Just Imagine award for her Art in Public Places commission Crossing Signal Mosaic in Emeryville, CA. She lives and works at the 45th Artist Cooperative in Emeryville, CA.
Daniel Alejandro Trejo is a visual artist with an adjacent curatorial practice. In his studio practice he specializes in drawing and sculpture and focuses primarily in conceptual reflections of sociology, architecture, and memory. Trejo commits to broaden conversations about practices in under-recognized communities in contemporary discourse, and provide curated spaces for many voices, experiences, and situations. Trejo has been featured in OpenSpace for SFMOMA and Queer Art Workers for Hyperallergic. Trejo is currently a resident artist at Verge Center for the Arts (Sacramento) and curator for Monte Vista Projects (Los Angeles).
Exhibition Reception and Awards Ceremony: Thursday, April 6, 5-7PM
Spring 2023 Exhibits
Pulse: January 24 - February 24
Student Awards Show: March 14 - April 7
Senior Show: April 25 - May 12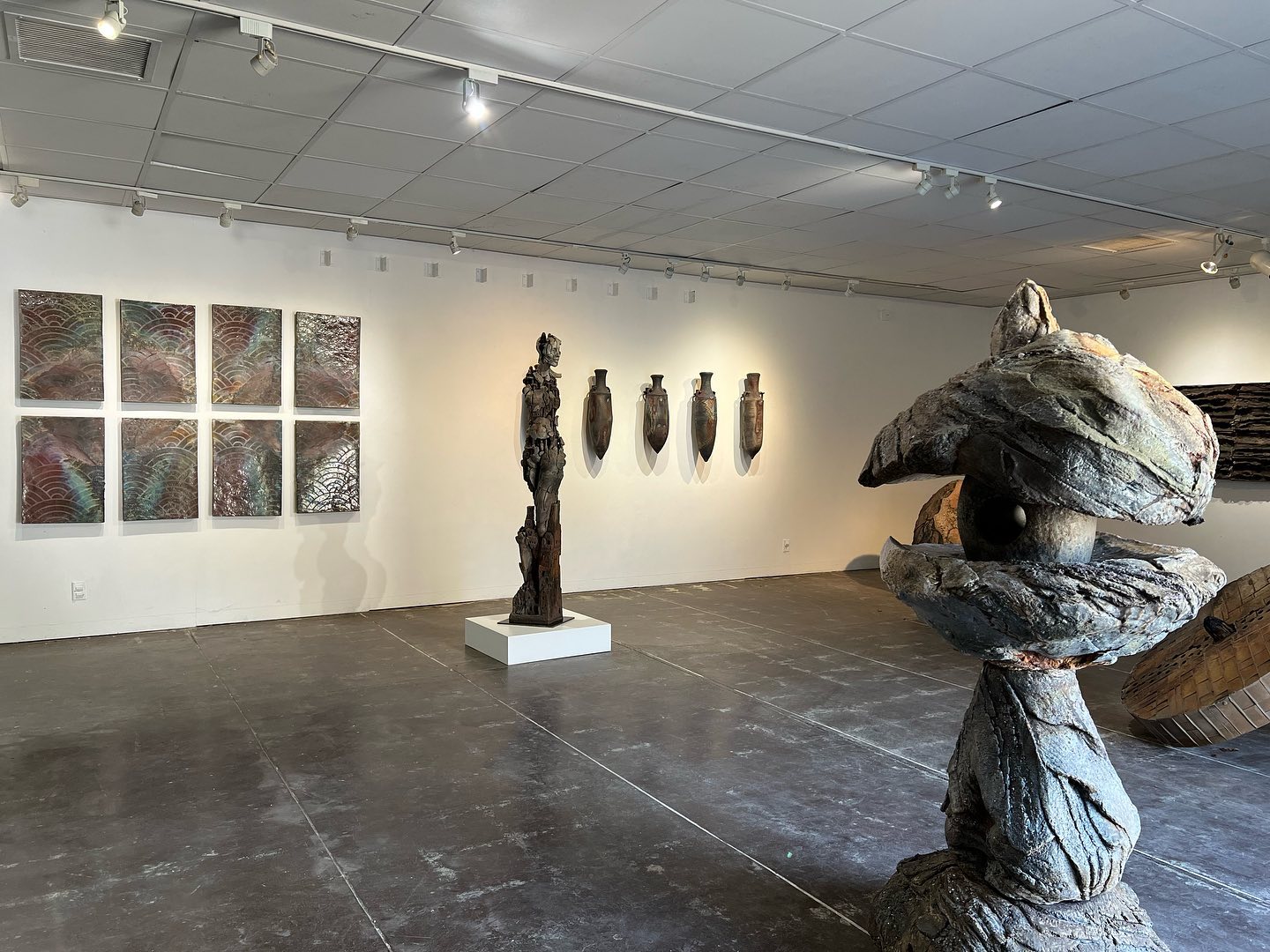 Learn More About Our Past Exhibitions
About the Robert Else Gallery
The Else Gallery is named after emeritus art professor Robert Else and serves as a space for professional art exhibits, the work of Art Department graduate students, and student group exhibitions.
Exhibitions hosted in the gallery include the:
Advancement to Candidacy exhibits by the Department of Art graduate art students.
Gallery Info
The Robert Else Gallery is located in Kadema Hall. The gallery is open Tuesday - Friday, Noon - 4PM.
Information for Exhibitors
Proposals for the Else Gallery are accepted by the Gallery & Events Committee each spring for consideration for the following academic year.
Please email Kelly Lindner, Galleries Curator at kelly.lindner@csus.edu.