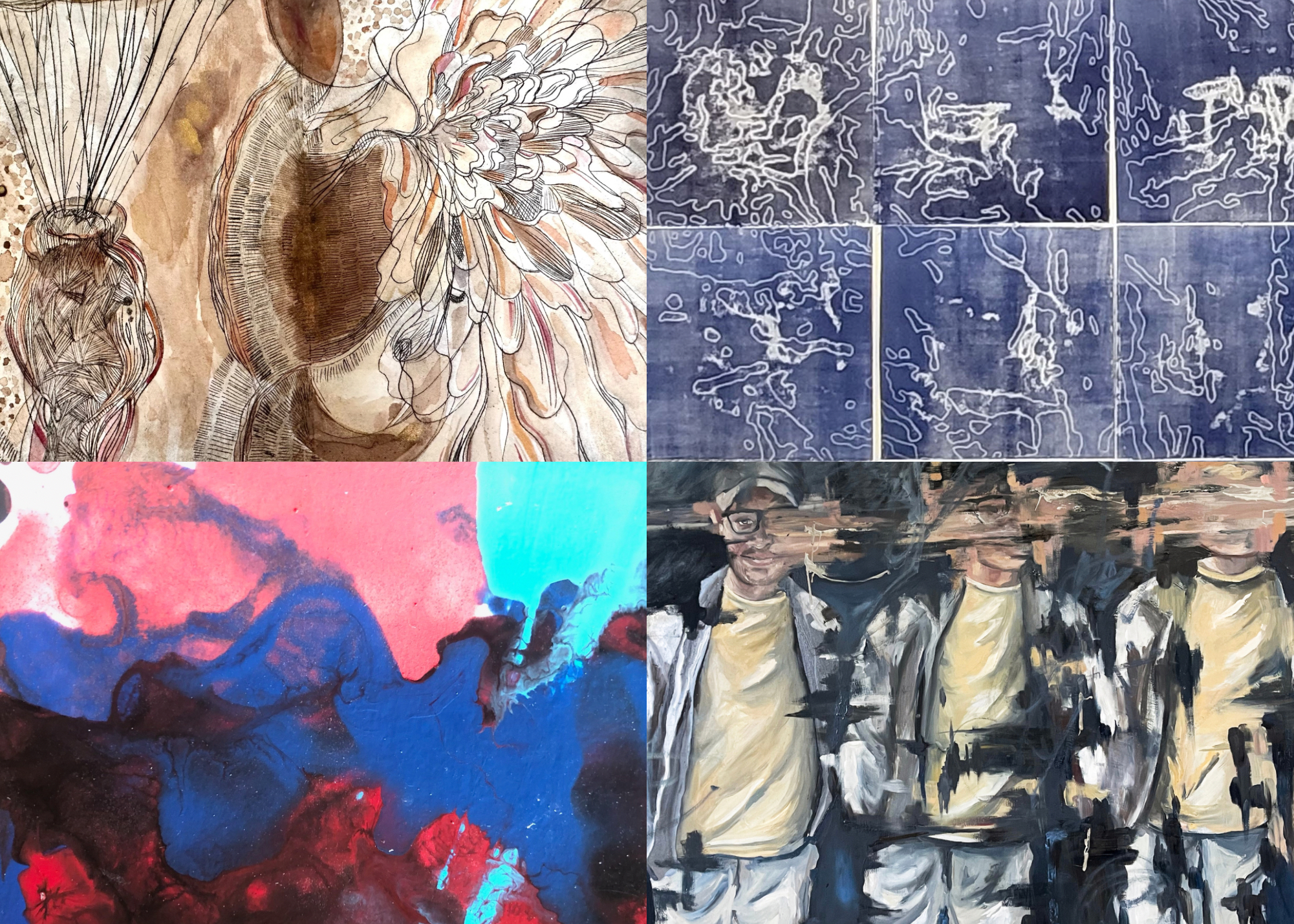 MFA Advancement to Candidacy Exhibitions
The MFA Advancement to Candidacy exhibitions are a highly anticipated event for the Studio Art Graduate Program. Four candidates will present their most recent work in the Robert Else Gallery, October 10 – November 3. The four exhibitions present figurative paintings by Sloane Cabrera, topographical and mapping investigations by Kathy Page, a wall-sized assemblage of free-form collaged drawings by Else Mahan, and a large-scale sculptural installation by Ngan Nguyen.
Artist
Sloane Cabrera
Kathy Page
Elise Mahan
Ngan Nguyen
Exhibit Date
10/10 - 10/13
10/17 - 10/20
10/24 - 10/27
10/31 - 11/03
Exhibition Receptions Wednesdays, 5-7PM, Kadema Courtyard
Fall 2023 Exhibits
Tavarus Blackmon: House of The Good Dog
August 29 - September 29, 2023
MFA Advancement to Candidacy Exhibitions
October 10 - November 3, 2023
Senior Show
November 14 - December 8, 2023
Alumni Show
January 29 - February 23, 2024
Annual Student Awards Show
March 12 - April 5, 2024
Senior Show
April 23 - May 10 2024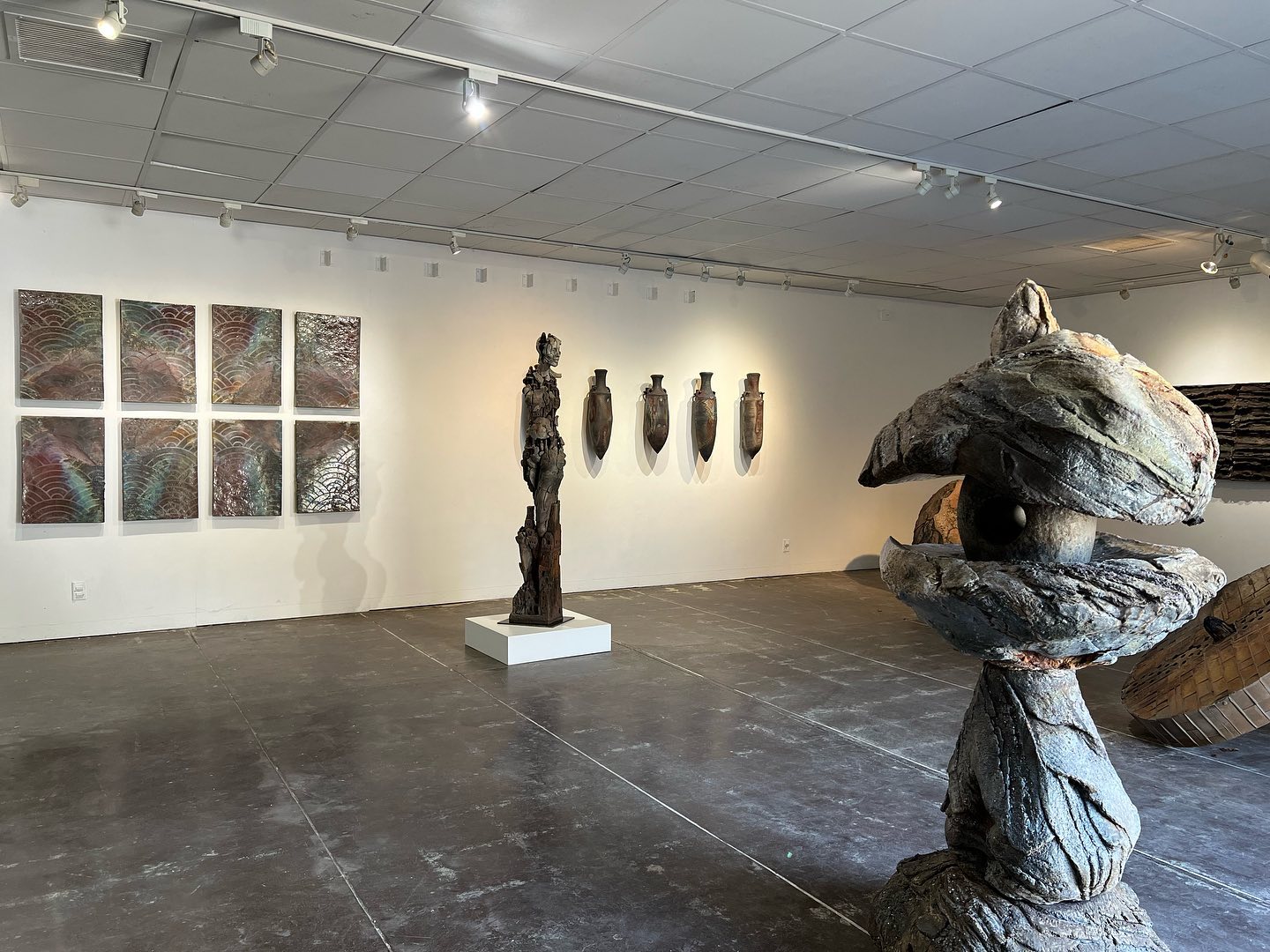 Learn More About Our Past Exhibitions
About the Robert Else Gallery
The Else Gallery is named after emeritus art professor Robert Else and serves as a space for professional art exhibits, the work of Art Department graduate students, and student group exhibitions.
Exhibitions hosted in the gallery include the:
Advancement to Candidacy exhibits by the Department of Art graduate art students.
Gallery Info
The Robert Else Gallery is located in Kadema Hall. The gallery is open Tuesday - Friday, Noon - 4PM.
Information for Exhibitors
Proposals for the Else Gallery are accepted by the Gallery & Events Committee each spring for consideration for the following academic year.
Please email Kelly Lindner, Galleries Curator at kelly.lindner@csus.edu.