STAFF SPOTLIGHT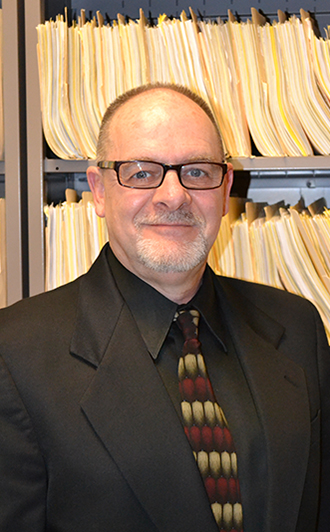 Staff Spotlight with Chris Wessendorf
In each issue, the FOCUS Newsletter spotlights an ABA staff member whose work deserves mention. Recently, our showcase explores ideas around "redefinition," asking how staff professionals have grown in their careers while working in ABA, or how they have contributed to redefining or improving work processes.


Name: Chris Wessendorf
Position: Buyer III
ABA Department/Unit: Financial Services/ Procurement & Contract Services
How long have you been with Sac State? I worked in Procurement in the same capacity from 1991 to 1995 and returned again in 2011.
What are some examples of your daily duties? I manage requests for proposal, bids and contracts for various types of services and commodities required on campus in the areas of software, furniture, security systems, environmental services and many others. 
What have you done to promote positive change in your unit's processes since your appointment?  I am a relationship builder, a "builder of bridges." Everyone on this campus is my customer. I believe by building professional and business relationships I can provide efficient and productive procurement outcomes.
How has your job influenced your professional growth? During my tenure with this campus in the 1990s and early 2000s, I was fortunate to work with the College of Continuing Education on the development and classroom delivery of their purchasing manager certification program. I was also president of the ISM-Sacramento Valley, an affiliate of the Institute of Supply Management (ISM), from 2002 to 2006. These experiences were a direct result of the networking opportunities that working for Sacramento State provided me.
What certifications do you hold? What does it take to become certified, and how do you feel these qualifications benefit the campus? I am a Certified purchasing Manager, (CPM). To become certified requires a bachelor's degree, a minimum of five years of experience in purchasing or related supply management position and the passing of an exam every five years. I believe the certification benefits the campus community and my department because of the competent experience I bring to the table in terms of guiding the various departments toward a successful purchase.
Who are your primary customers?  Everyone and every department. My purchasing assignments, particularly in the areas of software and furniture, give me the opportunity to provide customer service to all departments.
What are your biggest, yet most rewarding challenges? Managing complex sophisticated purchases that require working with many of the campus employees through the planning process, evaluating vendor proposals, and the creation of a contract. 
What do you like best about your job? The developing of business relationships with my campus customers.   
What is your favorite aspect of working on campus? One perk I enjoy is access to the gym at The Well. It is a state-of-the art facility at low cost and the staff is helpful and friendly.
Why and how would someone contact you? Once a department recognizes a need that requires the acquisition of a product or service, they would contact Procurement. I can be reached at extension 8-7333 or cwessend@csus.edu. My unit is located in Sequoia Hall, third floor, room 320. Another good source of information on Procurement is our website at http://www.csus.edu/aba/procurement/
What does the new initiative "Redefine the Possible" mean to you?  To me it means that every day we have the opportunity to make improvements to the way we conduct business. The old saying "if it isn't broke don't fix it" does not apply anymore. The campus goal of Redefine the Possible means constant improvement.