Welcome to a special edition of Sac State Magazine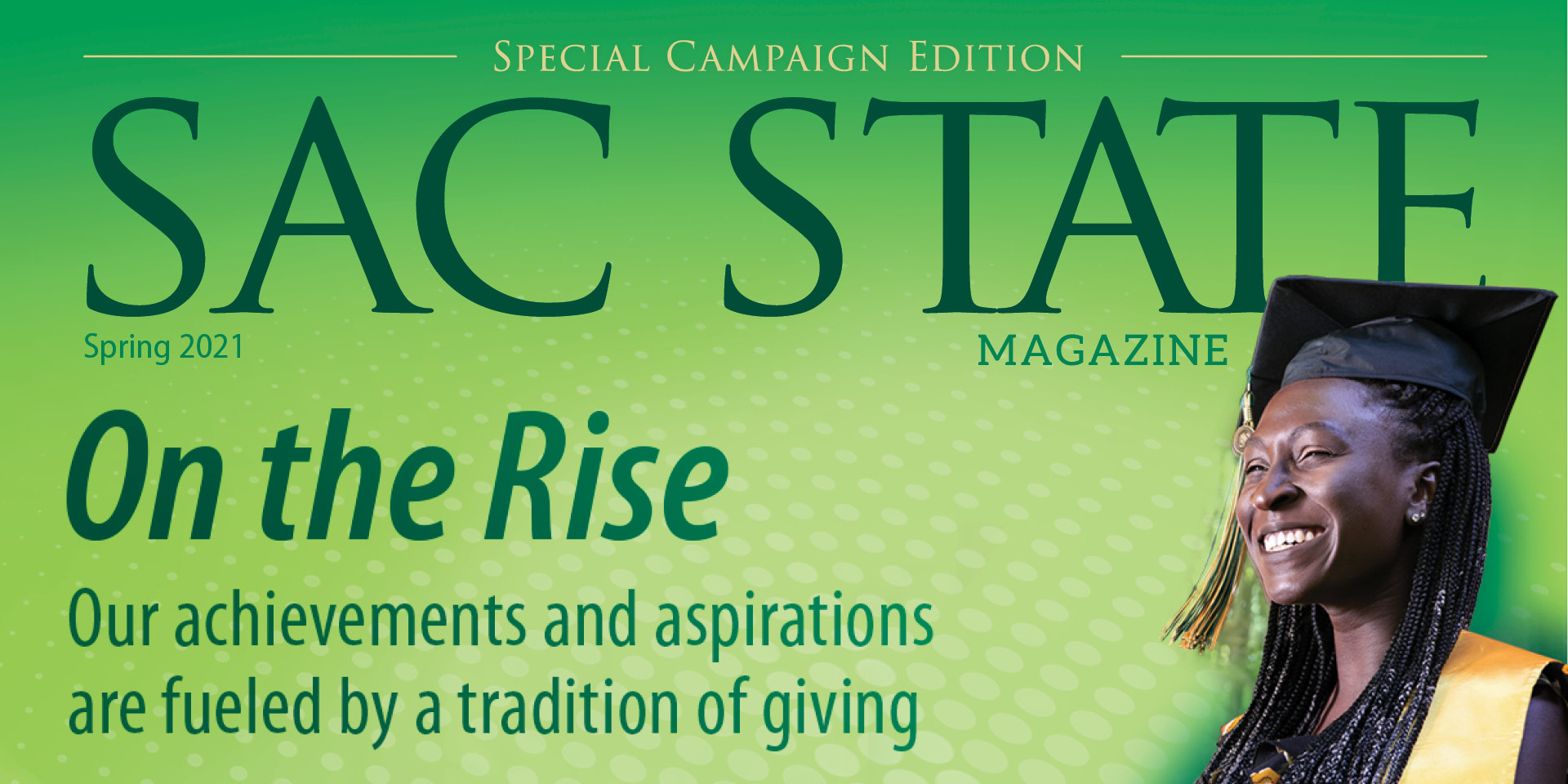 March 19, 2021
Welcome to the On The Rise: The Campaign for Sacramento State special edition of Sac State Magazine.
The magazine is published to highlight the important role philanthropy plays in supporting the University's significant contributions, and showcases the impact giving has on students, faculty, staff, and the community.
This special edition coincides with the public launch of Sac State's first comprehensive fundraising campaign, On The Rise: The Campaign for Sacramento State.
The campaign's goal is to raise $225 million, and the following stories highlight how every dollar invested in the University makes a difference.
We invite you to learn more about how the On The Rise campaign will accelerate Sac State's impact on individual lives, diverse communities, Sacramento, the state, and beyond.
We hope that you enjoy these stories of belief in the University:
*****
Want to get involved or make a gift?
To learn more about how to help accelerate the momentum at Sacramento State through giving, please contact:
Development Office: development@csus.edu
Campaign Office: campaign@csus.edu
Annual Giving Office: annualfund@csus.edu
Alumni Association: alumni@csus.edu