ASI Food Pantry seeks groceries that reflect Sac State's diverse cultures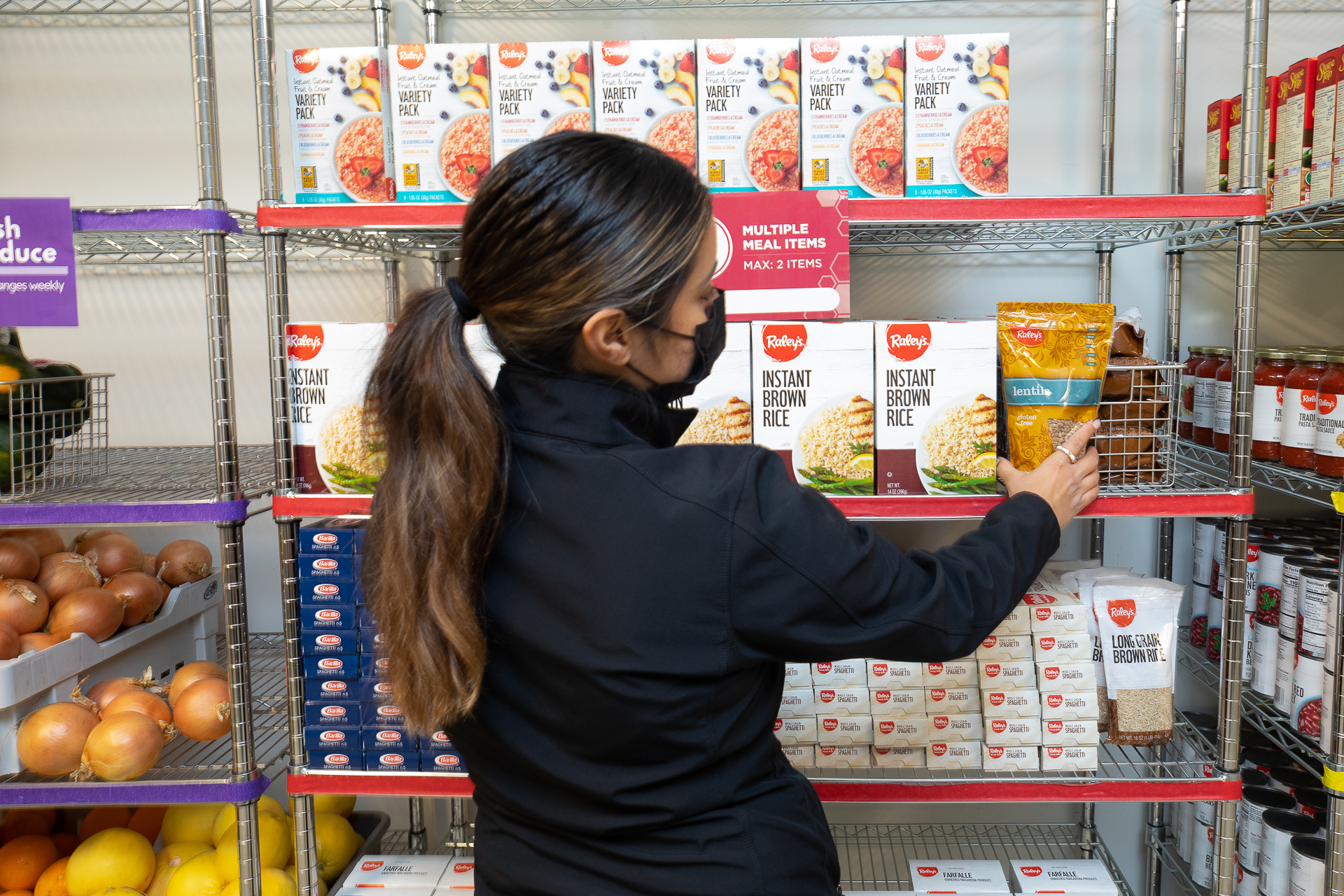 March 15, 2022
Students looking for groceries such as dried pasta, cereal, canned soup and other staples usually can find them on the shelves of Sacramento State's ASI Food Pantry.
But roasted seaweed? Coconut milk? Hominy? Lentils? Korean chili powder? Those items, dietary staples for many members of the University's diverse student population, have been unavailable.
This week, in the spirit of welcoming students of all ethnic backgrounds, the pantry launched a Share Your Culture Food Drive. Organizers are seeking non-perishable foods that students from a variety of cultures eat at home.
"We are lucky to be on such a diverse campus, and we want to celebrate that," said Food Pantry coordinator Elizabeth Villalobos. "It's important for us to reflect the student population that we see every day."
Donations may be dropped off through Friday, March 18 between 9 a.m. and 4 p.m. in Room 1240 of the University Union.
Student food insecurity, or their inability to access sufficient amounts of affordable food, is a reality on college campuses. According to recent national studies, as many as 30% of college students are food insecure.
The Food Pantry offers free food, including fresh produce, and toiletries to Sac State students. Local food banks and members of the public donate most of the items.
Weekly, the pantry serves about 350 students, who simply must present their Sac State IDs to receive groceries once a week.
Sac State statistically is one of country's most diverse universities, with students from Latin, Asian, Middle Eastern, African, and other ethnic backgrounds. However, the pantry's donated groceries do not typically reflect that diversity, Villalobos said.
"So we decided to intentionally ask" for foods that reflect the many cultures represented on campus, she said.
Maanvee Mehrotra, a Business major who originally is from India, said native foods are "an integral part" of her culture.
"The celebration of cultural food has brought generations together, and recipes have been passed down into the lineage as tradition," she said.
Mehrotra, who has used and volunteered at the Food Pantry, said she would be thrilled to pick up her native spices and grains on campus. She suggested that the availability of such products might help educate others about cultures that are unfamiliar to them, and help further University goals associated with its antiracism initiative.
Public Health major Arielle Lingat, who was born in the Philippines, said her favorite foods from her country include a sour stew called sinigang and a peanut butter curry dish called kare kare.
"I think it would be absolutely wonderful to incorporate condiments and ingredients that we use to make some of these dishes," she said. "I would definitely pick up items like fish sauce, seaweed, and banana ketchup," in addition to produce such as bok choy, mangoes, and green beans.
Offering such items would allow students "to feel a sense of comfort when shopping and eating," and enhance their college experiences, Lingat said.
Lists of culture-specific food items are available on the pantry's website.
Chao Vang, of the University's Student Academic Success and Educational Equity Programs, said the Share Your Culture campaign is one way to "shed light on the expanding food insecurity faced by many of our students from different cultural communities."
Asian, Pacific Islander Desi American students in particular might hesitate to ask for needed help because of cultural and societal stigmas, he said. The availability of familiar foods at the Food Pantry may encourage them to do so, Vang said.
Villalobos said she hopes to make the Share Your Culture drive an annual event in an effort to keep ethnic foods on the pantry's shelves.
"We want to be sure that the food pantry is inclusive and accessible to all," she said. "It's for all Sac State students, no matter where you come from."
Would you like to support the ASI Food Pantry? See your giving options here.