Graduates find strong job market awaiting them in reversal of pandemic-caused downturn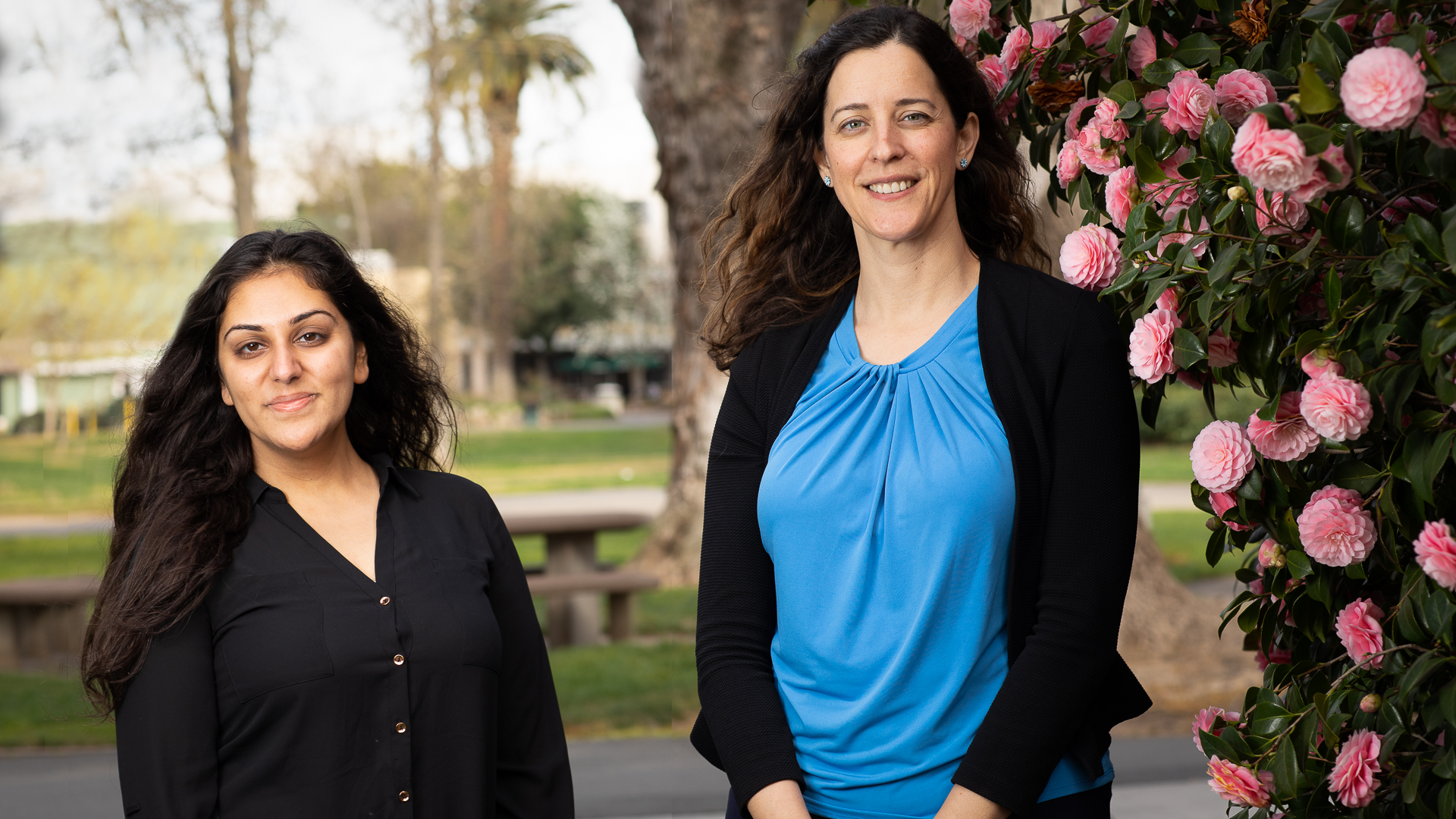 March 10, 2022
Sacramento State students who graduated at the height of the COVID-19 pandemic entered a job market decimated by building closures, budget uncertainties, and fear about the future.
In deference to a rapidly spreading viral illness that in early 2020 shuttered businesses across the globe, employers abruptly canceled projects and plans. Recent graduates saw job prospects and internships vanish.
Two years later, the landscape is much more welcoming.
Seniors graduating this year, recent graduates, and undergraduates looking for internships "have many more opportunities," said Melissa Repa, who directs Sac State's Career Center. "It's a really exciting time."
The online jobs board Handshake, which Sac State students use to search for opportunities, helps tell the story.
Employers posted about 24,000 jobs targeting Sac State students on Handshake during the past three months, compared to 24,000 in all of 2020, Repa said.
On March 1, the campus hosted a virtual career fair featuring more than 140 companies, nearly double the number that participated in spring 2020.
"To say that we are overwhelmed by employer demand in the Career Center is an understatement," Repa said. "It's been a 180-degree turnaround."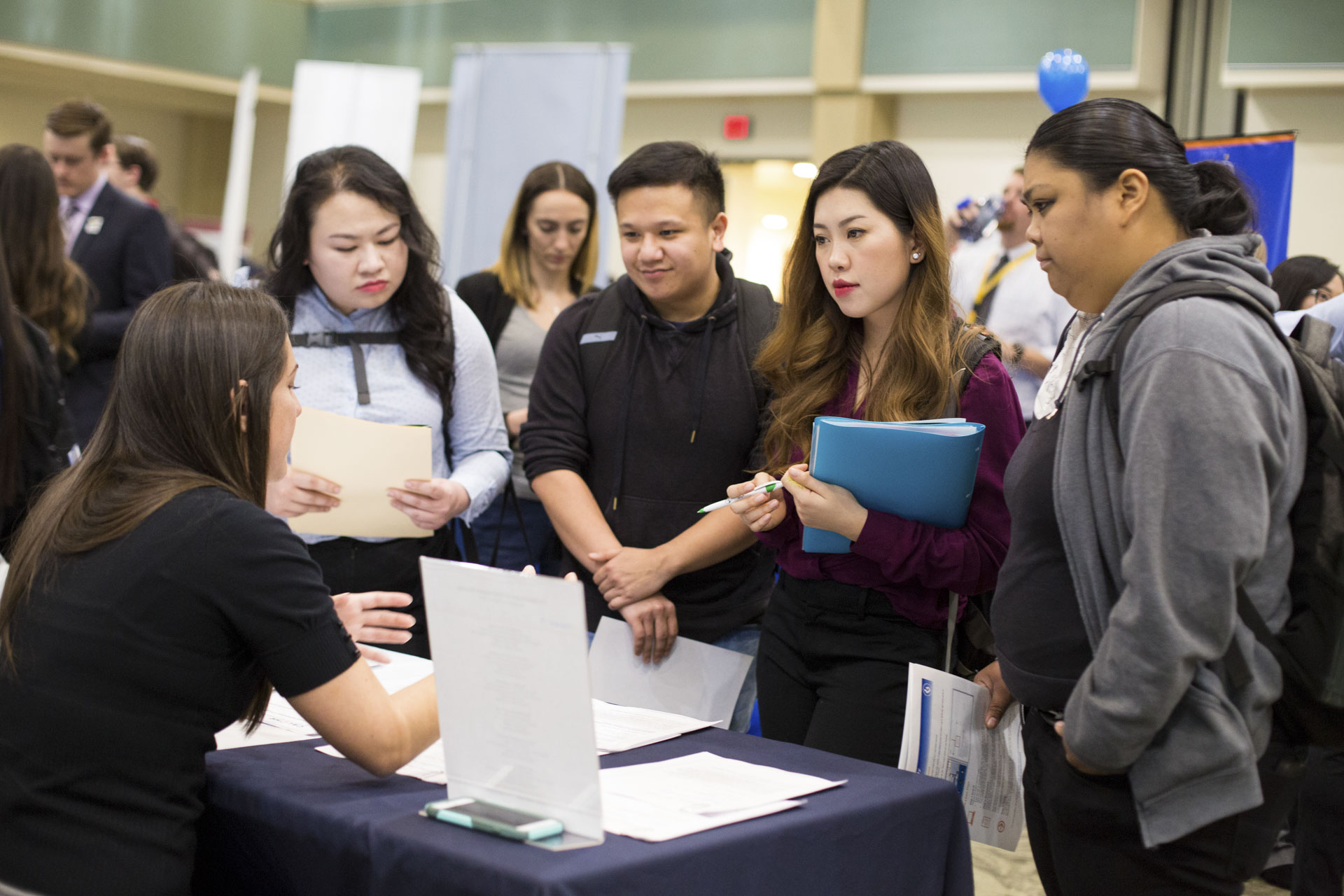 Employers plan to hire 26.6% more new graduates in fall 2022 than they did in fall 2021, according to the National Association of Colleges and Employers Job Outlook. That marks significant improvement from fall 2021, when fewer grads found work than in the same part of 2020. It's also better than the modest 5.8% increase 2020 enjoyed over 2019.
Statistics in 2020-2021, during peak COVID-19 disruptions, were down sharply from pre-pandemic 2019.
Nearly 60% of employers plan to increase hiring this year, the report indicates.
In March 2020, when Sac State sent most of the campus community home to work, learn, and teach to prevent spread of the virus, graduating students faced a bleak jobs outlook.
"It was really hard for people to find hope," said Ariya Bhutani, who at the time was studying for her master's degree in Counseling. She saw few immediate opportunities to land a job in her field.
"Now when I go on Handshake, I'm seeing hundreds of possibilities," said Bhutani, who is completing an internship at the Career Center and is set to graduate in May.
Opportunities abound in many careers, including science and technology, health, social work, nursing, and marketing, Repa said.
"Employers are having a tougher time filling all of these jobs, so salaries are more competitive and there is room for negotiation," she said. "Students can ask themselves, 'Which job is the best fit for me?' "
Internships also have rebounded, surveys by Sac State's Community Engagement Center show. Psychology Professor Casey Knifsend, a CEC faculty associate, surveyed area companies that have standing academic internships or service-learning agreements with the University.
"Many of our students became essential workers during a very difficult time period. Now that economic conditions are improving, these students have a lot to give to their future employers." - Career Center director Melissa Repa
All 37 companies polled in February said they could envision roles for students this year, compared with 64% of surveyed companies saying so in December 2020.
Internships, whether paid or unpaid, provide valuable work experience and often lead to permanent positions, said CEC Director J. Ann Moylan.
During her 20 years of overseeing service learning and academic internships, "I found it typical for students to have jobs offered to them by the very organization" for which they had worked as an intern or service learner, Moylan said. The opportunities are "essential elements" of career preparation, and are aligned with the University's Anchor University Initiative, she noted.
PowerSchool, an education technology company based in Folsom, is among the companies recruiting Sac State students this year.
"Sac State is a valuable resource for connecting with the kinds of individuals PowerSchool is looking for," said Dawn LaPlante, the company's vice president for Talent. About 5 percent of current PowerSchool employees are Sac State alums, she said.
LaPlante said recent graduates "have much stronger job opportunities available today" than in the previous two years. One positive effect of the pandemic is that companies, including PowerSchool, have found success in remote work, she said.
Workers "no longer have to be located in or near physical office locations," LaPlante said. "This provides greater flexibility for recent graduates to work in locations of their choosing, close to family, friends, and areas of interest."
Two years ago, graduating students had to scrap or reassess their career plans as the pandemic continued and most students isolated at home. Sac State's Career Center urged students looking for jobs to "get more creative" in their approaches to finding work, Repa said.
"They had to pivot, use their entrepreneurial skills, leverage their networks, and retool," she said. Counselors urged students to learn new skills and sharpen existing ones by taking online courses, volunteering, accepting remote internships, and working at jobs outside of their career paths. Those activities helped them build their resumes, maintain their work ethic and improve communication and other skills.
"Many of our students became essential workers during a very difficult time period," Repa said. "Now that economic conditions are improving, these students have a lot to give to their future employers."
Addison Calkins, who earned her master's degree in School Psychology from Sac State in 2019, secured a job in Arizona after the pandemic took hold and many California school districts imposed hiring freezes. She now works as a school psychologist in Tucson.
"When I graduated, I remember a few districts had job openings," Calkins said. "But several of them had hiring freezes and either were not hiring or did not post positions until the summer, rather than early in 2020 or in the spring, which is more typical for school districts."
Calkins said she loves her work in Arizona but would consider returning to California if she and her husband, a graduate student at the University of Arizona, found good jobs in the state.
"Both my husband and I are California natives, so given the opportunity, we would be excited about moving back," she said.
Sac State graduates this spring and fall should find an enticing market for their skills, Repa said.
After a lost couple of years, it's "a great time to be a college graduate," she said. "It's a great time to be looking for work and leveraging that Sac State education, because it definitely is in demand."