Historic 'On The Rise' campaign surpasses fundraising goal several months early
March 07, 2022
On the Rise: The Campaign for Sacramento State, the University's first comprehensive fundraising campaign, exceeded its goal by raising $229 million by February of this year – much earlier than planned – providing even greater support for students, and significant resources for faculty and programs throughout campus.
Sac State launched the public phase of the campaign in March 2021, the first virtual launch in the California State University system, with a goal of raising $225 million. It surpassed its goal months before its original June 2023 deadline, an indication of significant community commitment. Reaching its key philanthropic milestone now allows the University to conclude and celebrate the campaign's success on June 30, 2022, a year ahead of schedule.
"The goal we set was ambitious. Despite challenges along the way, we exceeded our own expectations, and the results speak for themselves," said Sacramento State President Robert S. Nelsen. "Meeting – and then exceeding – the goal was a herculean effort by everyone in the region and thousands of alumni across the country. I look forward to how much more we can do together by June 30."
The campaign began in July 2015, and since then more than $49 million charitable bequest commitments were made, in addition to gifts from more than 15,000 donors. More than 7,000 alumni, 800 former and current faculty and staff, and 600 parents of students gave individual gifts for special fundraising efforts, such as Give Sac State Day, and special naming opportunities for the Planetarium ("A Seat Under the Stars") and University Theatre ("Take a Seat"). The University also collaborated with prominent supporters to enhance educational access and opportunities and elevate the impact of philanthropy on the region and beyond.
Enhanced Education
Ernest E. Tschannen has a deep appreciation for the value of STEM education, which led him to contribute $9 million for the Ernest E. Tschannen Science Complex, which opened in 2019. Since then, the University has doubled lab capacity in high-demand classes, allowing it to enhance applied research spaces where faculty and students work together on solutions to many of the world's scientific challenges. The complex also has enhanced institutional grants awarded to the University's faculty.
"The benefit of Mr. Tschannen's gift is compounding," said Lisa Cardoza, vice president for University Advancement. "There is a steady increase in the number of institutional research grants received, including increased support for a diverse population of student researchers. I look forward to seeing the positive impact of our goal to reimagine access to STEM education for K-12 students in the region, whether they are visiting the Planetarium on field trips or participating in other learning opportunities."
Dale and Katy Carlsen provided a $6 million gift to establish the Carlsen Center for Innovation & Entrepreneurship in 2017. The center has attracted 22 advisory board members from various industries and life experiences, including Garry Maisel, On the Rise co-chair and president and CEO of Western Health Advantage (WHA). WHA contributed $1 million to support the University's Global Entrepreneurship Week efforts. As a result, the center ranked among the top five partners in the country for the week by hosting 30 startups and 50 guest speakers across more than 35 events.
"As an alum, I am proud of what Sac State has been able to accomplish, and I was honored to serve as a co-chair of On the Rise," Maisel said. "I have always believed that entrepreneurship and small business are the engines that fuel the economy. Innovation combined with entrepreneurship finds a way to meet emerging needs while creating economic growth."
Economic growth and educational prosperity are the impetus behind the largest gift given to Sacramento State. In 2020, the University accepted a donation of 300 acres, valued at $27.4 million, from the late Eli Broad for the future Sacramento State Placer Center. The center, to be in the Placer Ranch development in Placer County, will help the University improve access to education across the region and assist in job creation and long-term economic health. It will accommodate up to 1,500 students when it opens and will eventually have the potential to reach 30,000 students.
"As far back as 2006, I envisioned a place in Placer County that would be an extension of Sac State and the important role it plays in the community," said Holly Tiche, vice chair of the University Foundation Board of Directors. "This gift is a testament to the power of partnership among education, government, and private industry, and it is going to have an unprecedented impact on students by providing physical access to Sacramento State beyond the campus on J Street."
Access to a Better Future
As the University expands its reach and continues to build collaborative efforts across the region, it has aided students at critical junctures in their college careers. Stories of students overcoming challenges are plentiful, and the University's capacity to supply scholarships has risen to meet them. Sac State has doubled the number awarded, providing needed support to help the University's four-year graduation rates triple and further close equity gaps for underrepresented students.
Addressing food and housing insecurity has been a priority throughout the campaign, and the resulting resources and services helped Sac State respond quickly during the pandemic. The on-campus ASI Food Pantry expanded access by hosting pop-up events, and the University provided emergency funds for housing and unforeseen expenses.
"Everything we do at Sacramento State is to keep students moving toward a future that allows them the ability to succeed and then share that success to build stronger communities," said Tina Treis, the Foundation board chair. "We offer direct and indirect support. Where some students may benefit from scholarships, all students benefit from having dedicated faculty developing the programs that will lead them to their careers."
On the Rise donors have provided financial support to endow three positions, creating greater opportunities for everyone, including faculty.
Antonio T. Bly is Sacramento State's first Peter H. Shattuck Chair in Colonial American History. An active scholar and researcher, he tells the rich story of historically underrepresented and misrepresented groups such as African Americans, Native Americans, and women. He works closely with Peter Shattuck's widow, Elizabeth Shattuck, who provided funding for the position.
Sara McClellan is the new Hazel Cramer Endowed Chair in the Department of Public Policy and Administration. Supported by a gift from the late Hazel Cramer, she works to strengthen the University's community ties and cement its status as an anchor university.
Meliksah Demir is the first Rekhi Singh Endowed Professor of Happiness at Sacramento State. Alumnus Rekhi Singh made a gift to establish the professorship that promotes happiness through academic research, curriculum development, partnerships across campus, and other activities.
"Faculty embraces more than 31,000 students each year," Treis said. "Sacramento State is an anchor in this community, a reliable mainstay that has been advocating for students, knowledge, and community for nearly 75 years. Though we have exceeded our goal, we need to continue this work together because education doesn't have an end date."
***
The campaign continues until June 30, 2022. If you wish to contribute, please visit the On The Rise web page, or consider participating in Give Sac State Day on April 22, 2022.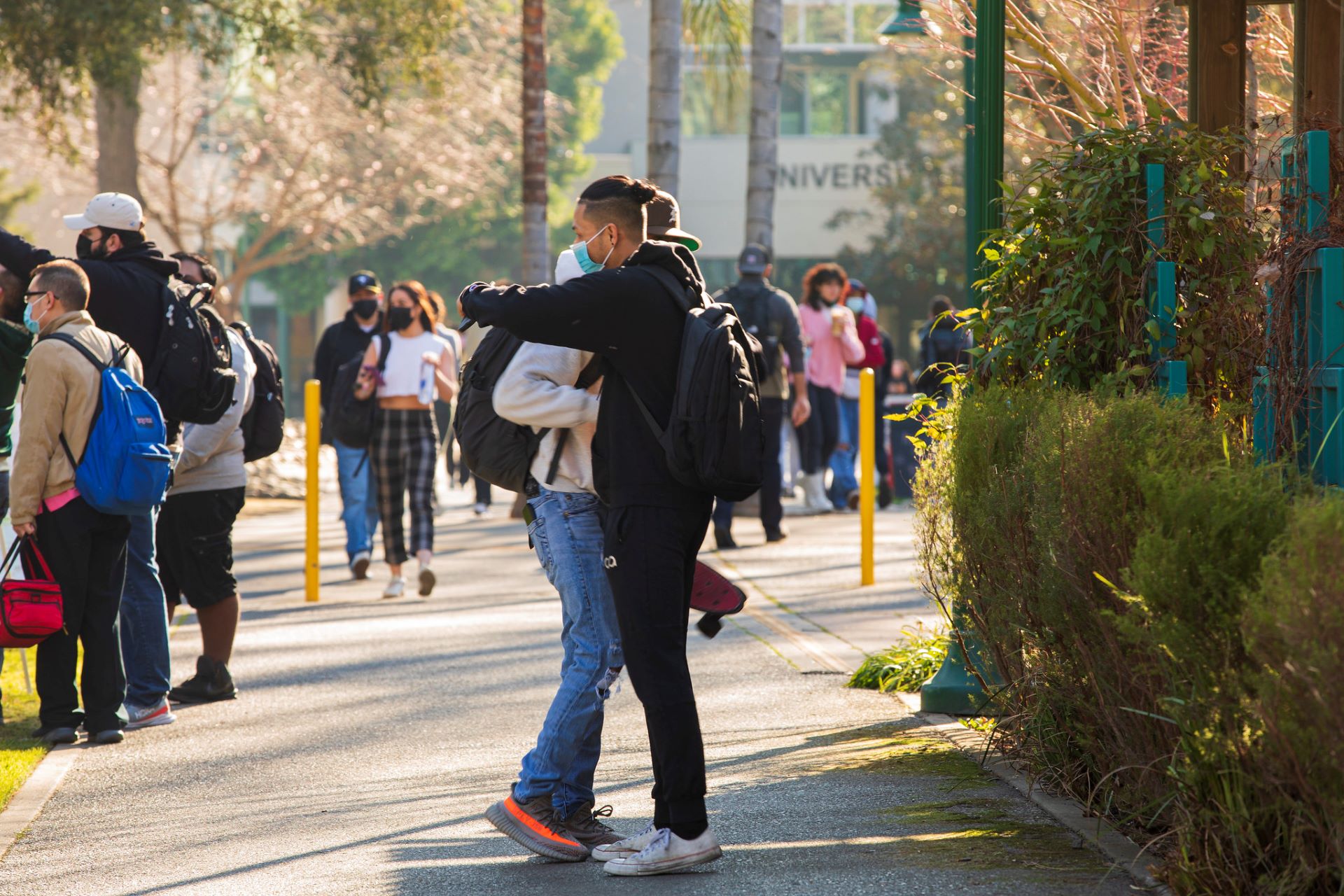 Media Resources
Faculty/Staff Resources