Longtime Sacramento State professor, former administrator Mike Lee named interim president at Sonoma State University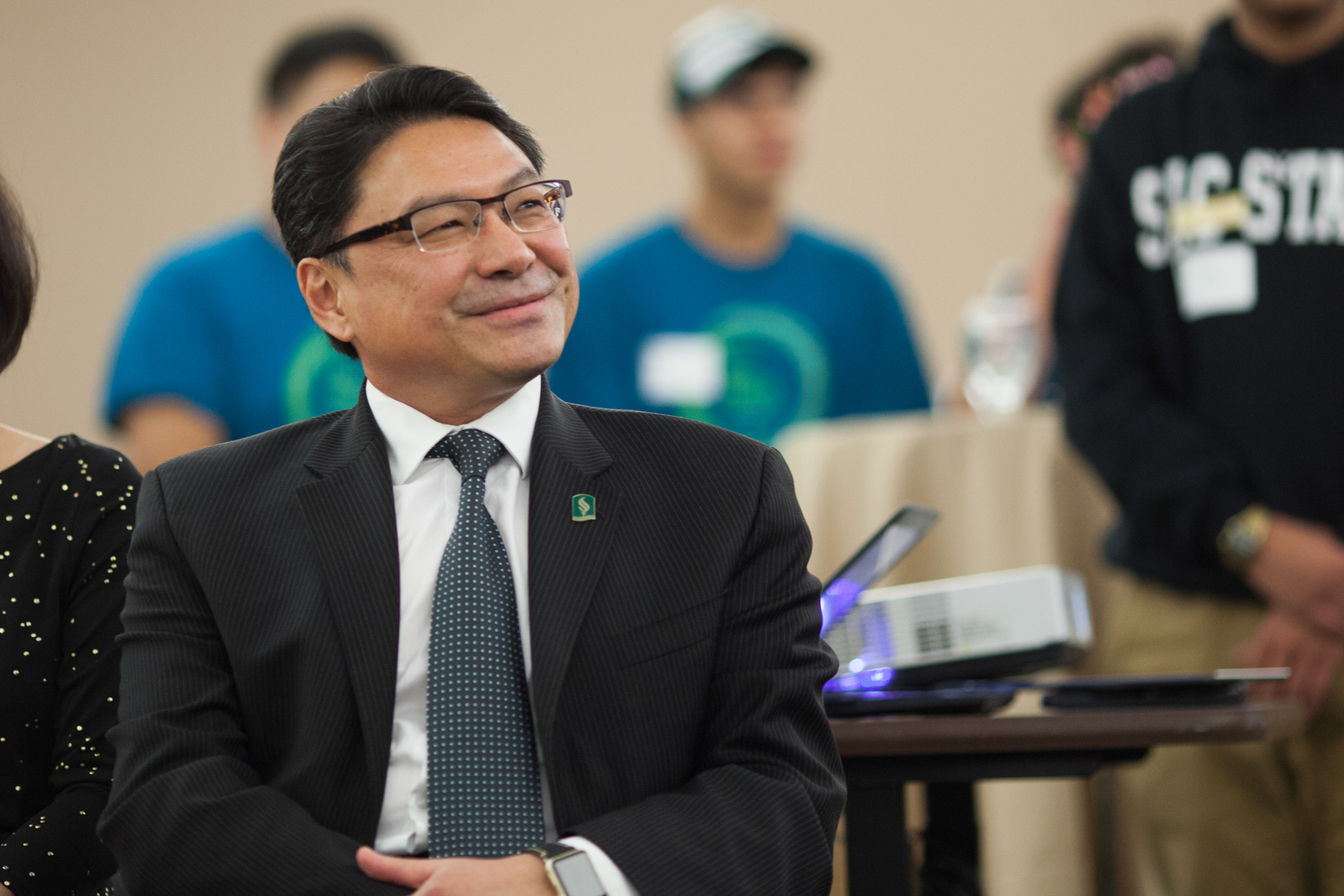 June 27, 2022
Ming-Tung "Mike" Lee, a longtime Sacramento State professor and administrator, will come out of retirement and take his leadership expertise to another California State University campus when he assumes the role of interim president at Sonoma State University.
Lee spent 28 years at Sac State, serving the University in various positions before retiring in 2018. interim CSU Chancellor Jolene Koester announced Lee's appointment in a system-wide email on Monday, June 27.
Lee will begin his new role on Aug. 1, following the departure of current Sonoma State President Judy K. Sakaki, who resigned effective July 31.
"Throughout his decades of service to Sacramento State, Dr. Lee has a demonstrated history of collaboration and innovation leading to improved levels of student achievement," Koester said.
Lee began his career at Sac State as an associate professor of marketing in 1990. He was promoted to professor in 1997.
From 2010 until his retirement, Lee was vice president for Administration and Business Affairs/chief financial officer. He also led the Academic Affairs division as interim provost and vice president in 2016-17, and previously served as associate vice president and dean/vice provost for Academic Programs.
At Sac State, Lee was credited with helping secure funding for various projects, including more than $290 million in capital projects such as the Ernest E. Tschannen Science Complex, which opened in 2019.
Lee earned his bachelor's degree in literature from Tunghai University in Taichung, Taiwan, and has a master's degree in international commerce. He has a Ph.D. in business administration from the University of Kentucky.
Since retiring in 2018, Lee has held emeritus status at Sac State as a professor of Business Administration.
"Mike Lee was a great vice president for Business Affairs and interim provost at Sacramento State," President Robert S. Nelsen said. "He is a phenomenal choice for Sonoma State."
Lee will serve as Sonoma State president through the 2022-23 academic year as CSU Trustees search for a permanent leader.
Sonoma State, founded in 1961 in Rohnert Park, had a Fall 2021 enrollment of about 7,100 students.
Lee is the second former Sac State administrator to accept an interim presidential posting to a university in the CSU system. In November 2021, the CSU appointed Sac State Provost Steve Perez interim San Jose State University president. Koester also has ties to Sac State, where she served for 17 years in several teaching and administrative capacities, including provost, before being named president of California State University, Northridge, serving from 2000 to 2011.