Airborne opening ceremony, great athletes to highlight Junior Olympics at Sac State
July 22, 2022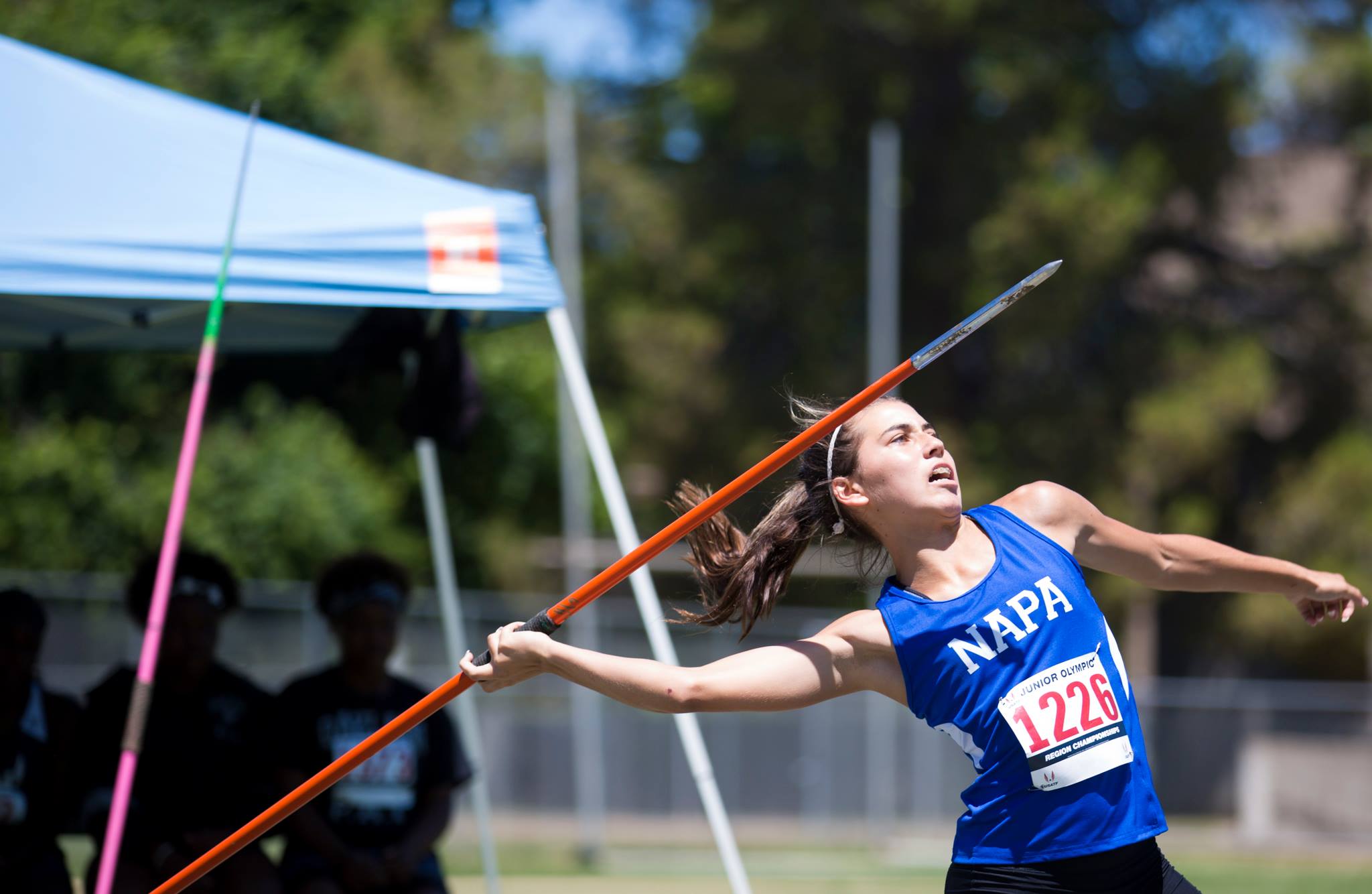 As temperatures in the Sacramento region settle into summer levels, thousands of young athletes are preparing to heat up the competition inside Sac State's Hornet Stadium.
The 2022 USATF National Junior Olympic Track & Field Championships, scheduled for July 25-31, will attract about 6,000 athletes from all 50 states along with an estimated 20,000 spectators.
Competition begins Monday, July 25, and an opening ceremony is set for 6-8 p.m. Tuesday, July 26, following the second full day of events.
A highlight of the ceremony will be a flyover and landing in the stadium of an Army National Guard Lakota helicopter from nearby Mather Airport. The spectacle, along with a short video, is meant to bring attention to efforts to educate young people about the dangers of fentanyl. That push is being made by Gov. Gavin Newsom and the National Guard in partnership with the Drug Enforcement Administration's Operation Prevention and One Pill Can Kill campaign.
The chopper will deliver to the stadium guest speakers, including Olympic champions and medal winners Justin Gatlin, Shannon Rowbury, and Stephanie Brown Trafton, as well as USATF president Vin Lanana.
David Eadie, vice president of the Sacramento Sports Commission, said athletes will enter the stadium in an Olympic-style parade.
"It's really just a chance for all these kids to have a really special moment, very similar to what they do at the opening ceremonies for the Olympic Games," Eadie said.
Sac State last hosted the Junior Olympics in 2019. The event was canceled in 2020 due to the pandemic and held in Florida in 2021.
"We are proud to once again host the USATF National Junior Olympic Track & Field Championships at Hornet Stadium, and I look forward to welcoming these young athletes and their families to the Sacramento State campus," said Robert S. Nelsen, Sacramento State president. "This is another example of our ongoing commitment to community, as people from across the nation come together in Sacramento to celebrate the athletic achievements and promise of these young athletes."
Competitors in the Junior Olympics qualified based on performances in the 2022 USA Track & Field Junior Olympic program. Athletes had to rank among the top eight at the association and regional levels. There are 56 associations and 16 regions throughout the country.
Competitors range in age from 7 to 18. The championships are organized into six divisions, each consisting of two age groups.
"I've been very happy that Sac State has continued to support track and field over the last 22 years."  -- John Mansoor, executive director, Pacific Association of USA Track & Field
A Sacramento Sports Commission release called the Junior Olympics "one of the most visible youth athletic development programs in the world," featuring many participants who have gone on to Olympic competition.
"I've been very happy that Sac State has continued to support track and field over the last 22 years," said John Mansoor, executive director of the Pacific Association of USA Track & Field. "It's allowed us to have all of these high-level events over the years. So, it's been great that they've been willing to do this."
The Junior Olympics also shares a spotlight with the University.
"Having the Junior Olympics at Hornet Stadium allows thousands of young people and their families to gain exposure to Sacramento State, which is part of being an anchor university," said Athletics Director Mark Orr. "Over the past decade we have developed a great partnership with (tourism promoter) Visit Sacramento to co-host these national-level events, which provide great entertainment and contribute numerous economic benefits to the region."
Sac State installed Hornet Stadium's Mondo-surface track in 2014 with funding from the Sacramento Sports Commission and local hotel partners.
"The upgrades Sac State has made to the facilities has been very good for (the Junior Olympics)," Mansoor said. "The addition of the parking garage helped on the parking issues, (and) getting The WELL built has helped a ton," he added, referring to the on-campus fitness and wellness facility that opened in 2010.
Sac State has a history of hosting Olympic-related events. The University hosted the Junior Olympics in 2001 and 2016 in addition to the 2019 event and this year's edition.
The U.S. Track and Field Olympic Trials were at Sac State in 2000 and 2004, and the stadium hosted the NCAA Division I Outdoor Track and Field Championships in 2003, 2005, 2006 and 2007. The NCAA West Preliminary was held at Hornet Stadium in 2018 and 2019, and the USA Championships were on campus 2014 and 2017.
"We have a long relationship with Sac State and in particular the sport of track and field," Eadie said. "The facility lays out really nicely for those kind of events – the proximity of the practice and warmup track to the throws area to the main stadium is great.
"The expertise of the team in putting on these kinds of events makes it work really well."
Tickets in the form of wristbands will be available onsite at Hornet Stadium only.
Athletic competition will be held 7:30 a.m.-3 p.m. each day. Daily tickets cost $16 for adults and $10 for children ages 7-12. Weeklong passes cost $50 for adults and $30 for children ages 7-12. Kids 6 and under can attend for free.
More information about the Junior Olympic Championships, including more details on tickets, fees for athletes, and a full schedule of athletic events is available online via the Sacramento Sports Commission. Parents and athletes can also visit the Junior Olympic passport.