E.T.A. Hoffmann
Catalog Description: The Romantic Spirit. Interdisciplinary survey of the cultures of Europe and North America in the 19th century. Building on the Romantic aesthetic developed in the late 18th century, the course will consider the literature, music, painting and ideas of these areas until the 1900s. Prerequisite: Passing score on the WPE. 3 units.

The course has no formal prerequisites, although a background in modern western culture (HRS 11) is helpful.

HRS 135 is intended primarily for Humanities and Religious Studies majors and for general CSUS students fulfilling their Advanced Study requirement in General Education. Majors in History, English, Philosophy, Art, etc. find it interesting and informative.

This course will study some of the great works of art, music and literature of Western world in the 19th century. It will focus primarily on the Romantic Era proper from about 1770 to 1850, but will also consider works of Late Romanticism from about 1880 to 1914. The course is highly interdisciplinary, focusing primarily on imaginative literature -- novels, short novels, short stories and poetry. Its second focus will be on music, with most emphasis on orchestral music but with attention devoted also piano music. Painting will also be considered, usually to reinforce points made in other areas. The geographical focus will be on France, Germany and England. All of this is in some sense bound together by ideas, values and leitmotifs characteristic of western civilization in this period. It is also interesting to identify the differences among the "Romanticisms" of different national traditions.

This course has several objectives:

-- acquaint students with some of the great works of European (western) civilization in literature and the arts, especially in the Romantic Era.
-- help students develop their own personal aesthetic sense (appreciation of beauty) by considering these works.
-- give students some deeper insight into the character of their civilization (e.g., the image of women, the cult of nature, romantic love as consistent trends in the West) as exhibited specifically in the 19th century.
-- help students improve their critical and writing skills by discussion of topics in class and by writing critical thought papers. This aim is particularly important since HRS 155 is an Advanced Study course.

The course stresses an orderly procession through the material, structured discussion of texts in class, critical thinking and clear analytical writing.
David: Napoleon in His Study
Friedrich: The Wanderer
Gericault: The Cuirassier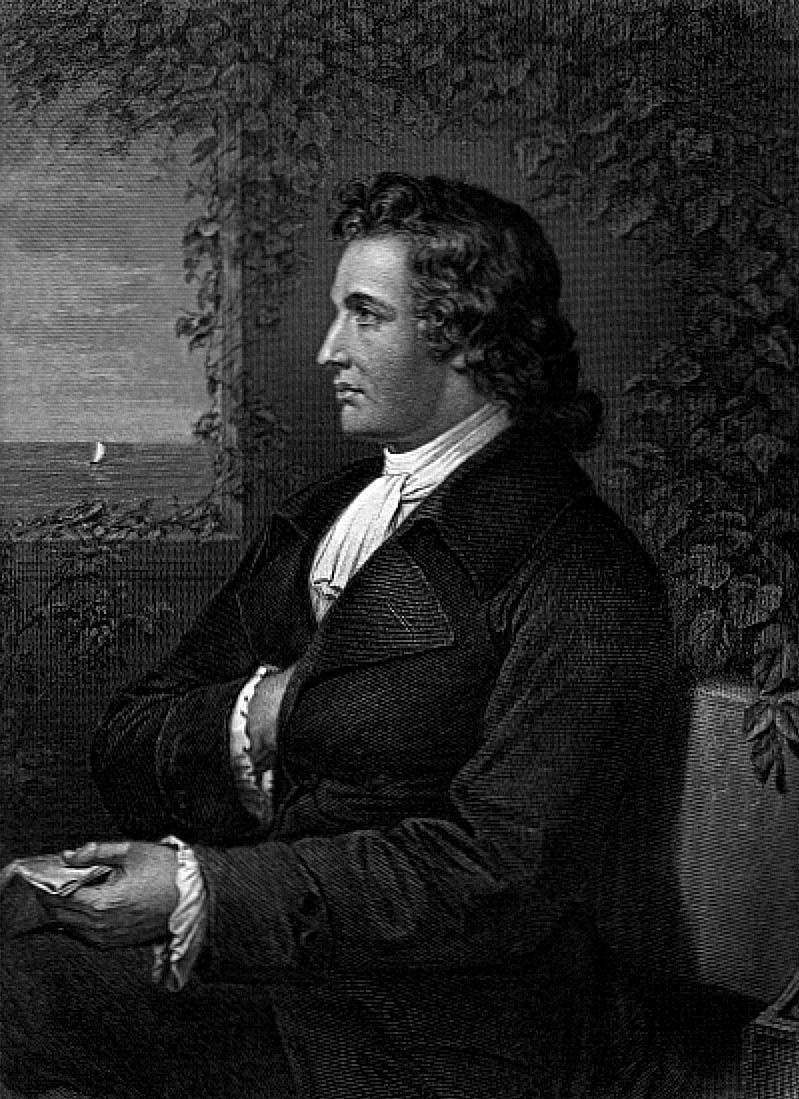 Johann Wolfgang von Goethe