Why Giving Matters
With your help, students at Sacramento State can receive opportunities putting them on an achievement-filled path. See the value of a contribution to the University through these stories.
New art building that will replace the aging Art Sculpture Lab
June 30, 2023 | Art students at Sacramento State are looking forward to having a brand-new space to imagine, design, craft, and display their works. The new building is expected to open for the Fall 2024 semester.
The value of donor contributions to Sac State
Every day we come to campus, we do so with a firm belief that this is where the future begins — for students, for knowledge, and for the community.
Each comprised the three pillars of On the Rise: The Campaign for Sacramento State and, with donor support, allowed us to provide the foundation for a student-centric academic experience, expand knowledge with new and engaging learning environments, and create enrichment opportunities for the Sacramento region.
CSU trustees approve naming of planned new engineering building
Nov. 16, 2022 | CSU trustees have approved the naming of a new engineering building on campus to the Ernest E. Tschannen Engineering Teaching and Research Building in recognition of a $10M gift from Tschannen, a prominent philanthropist.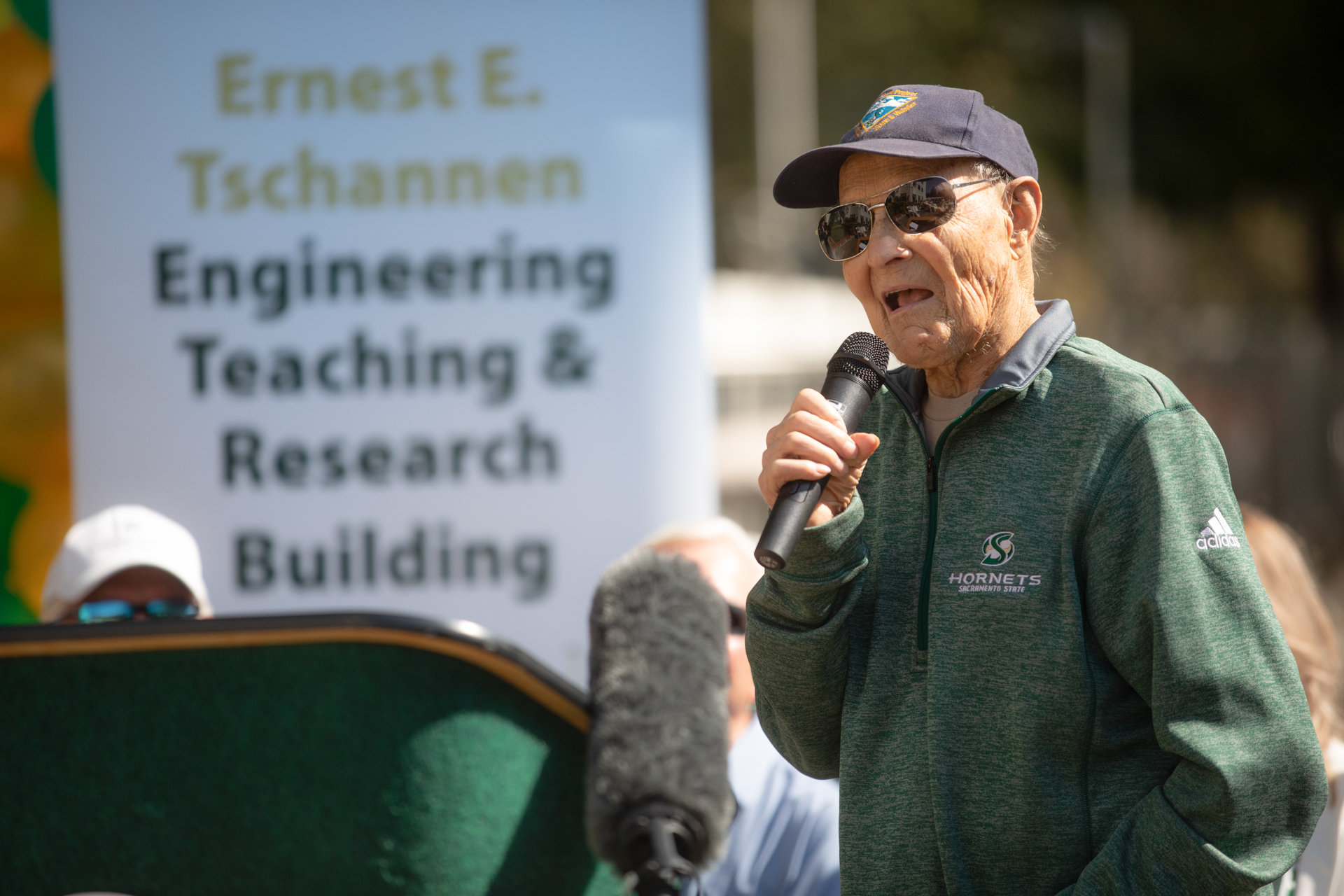 Developers break ground where a new Sac State campus will be located
Oct. 24, 2022 | Developers broke ground on Placer One, a 2,213-acre master-planned community in Placer County, laying the groundwork for a new Sacramento State campus and an unprecedented partnership with Sierra College, the county, and developers.
Historic 'On The Rise' campaign surpasses fundraising goal early
On the Rise: The Campaign for Sacramento State exceeded its goal by raising $229M by February of this year – much earlier than planned – providing even greater support for students, and significant resources for faculty and campus programs.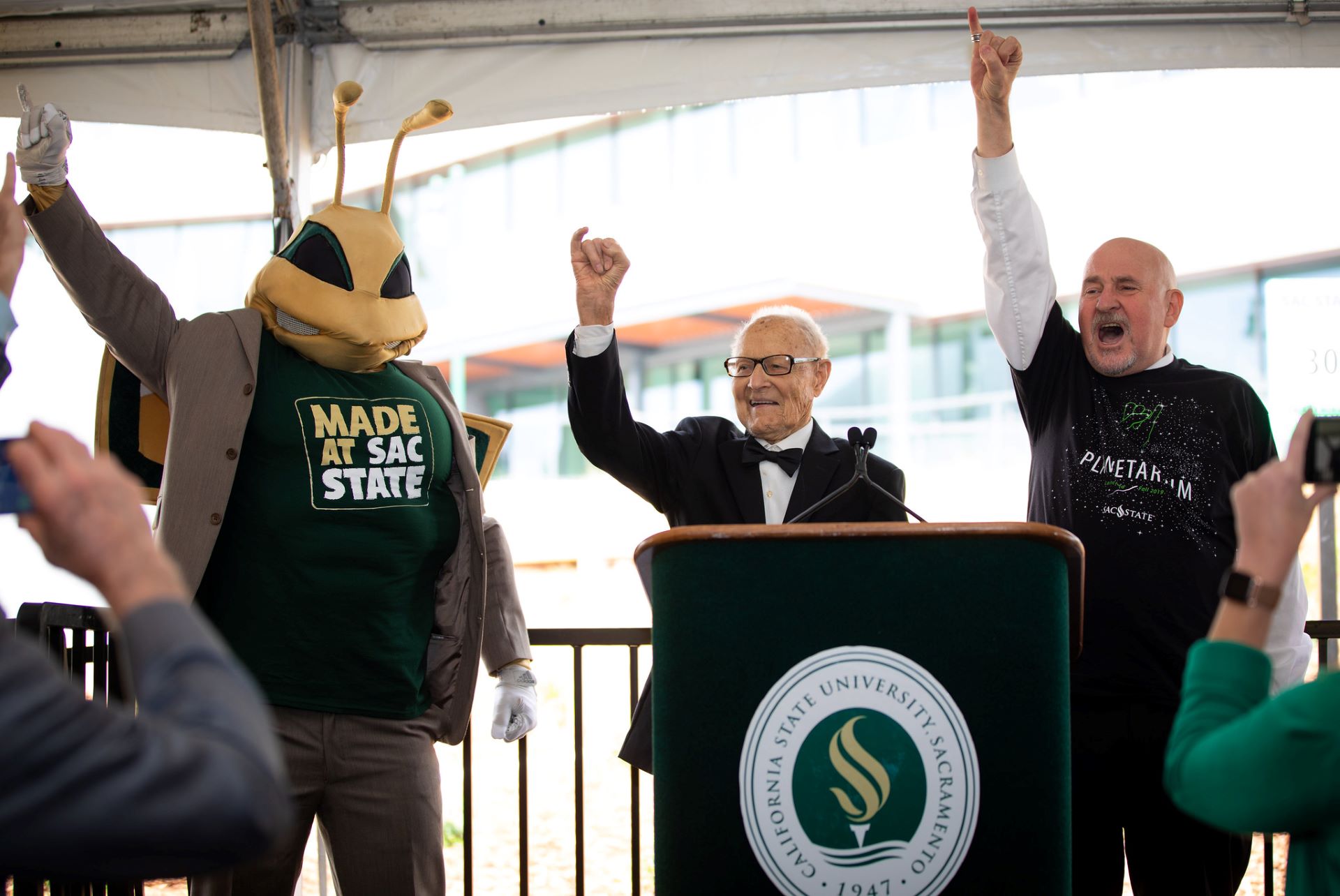 The Hornet Five with Anya-Jael Woods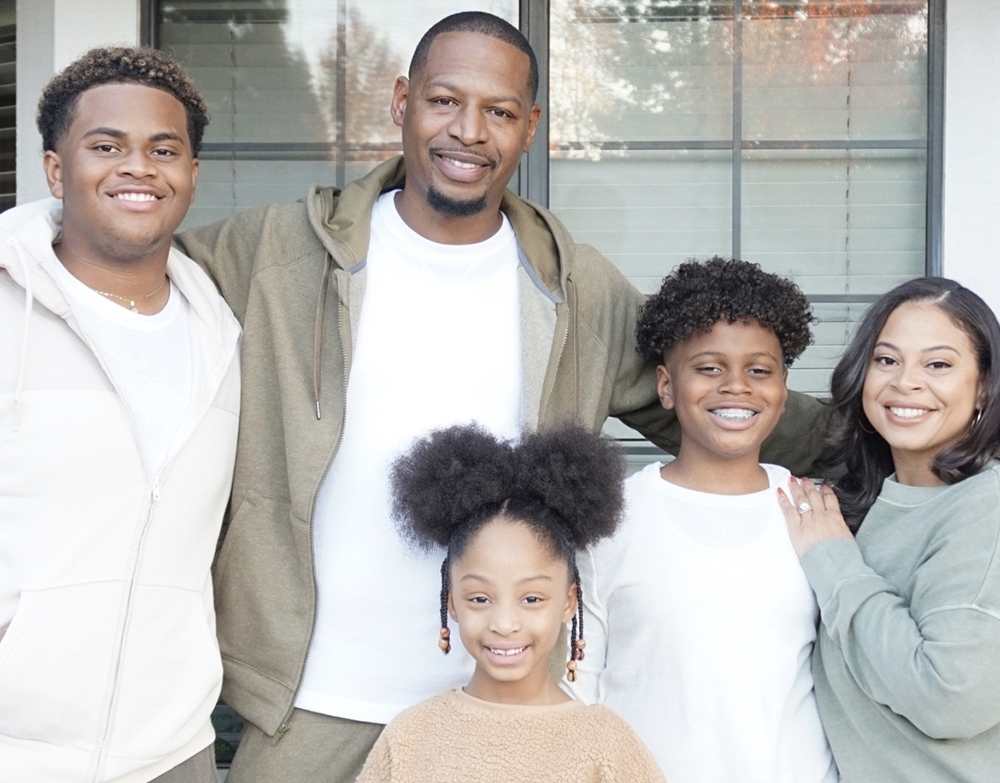 After Anya-Jael Woods graduated with a degree in Career and Technical Studies through the College of Continuing Education, she did just that. Today, she empowers women and girls, mentors students of color, serves the unhoused population, and advocates for diverse hiring and appointment practices with the City of Sacramento.
My degree put me in the space to participate in the Nehemiah Emerging Leadership Program and earn my master's at the McGeorge School of Law, allowing many other doors to open. Getting that first degree and walking across that graduation stage was the catalyst for everything else. I thought, 'I'm not stopping here.'
The Hornet Five with John Rodriguez
Dec. 9, 2021 | It came as a bit of a surprise when John Rodriguez, '19 (Business Administration), found himself at Sacramento State in 2017. He believed that college wasn't in the cards for him. Instead, John focused on earning money to contribute and to support his younger sister's education.
It's all about giving hope. I didn't immediately go into college. I thought of myself as a blue-collar guy, a non-academic. But now I know anyone can do what I did.
University Foundation provides unprecedented support to programs
Aug. 03, 2021 | Campus programs that address domestic violence, pay STEM students to conduct research, and help former foster youth thrive are among the initiatives that have received an unprecedented boost from the University Foundation at Sacramento State.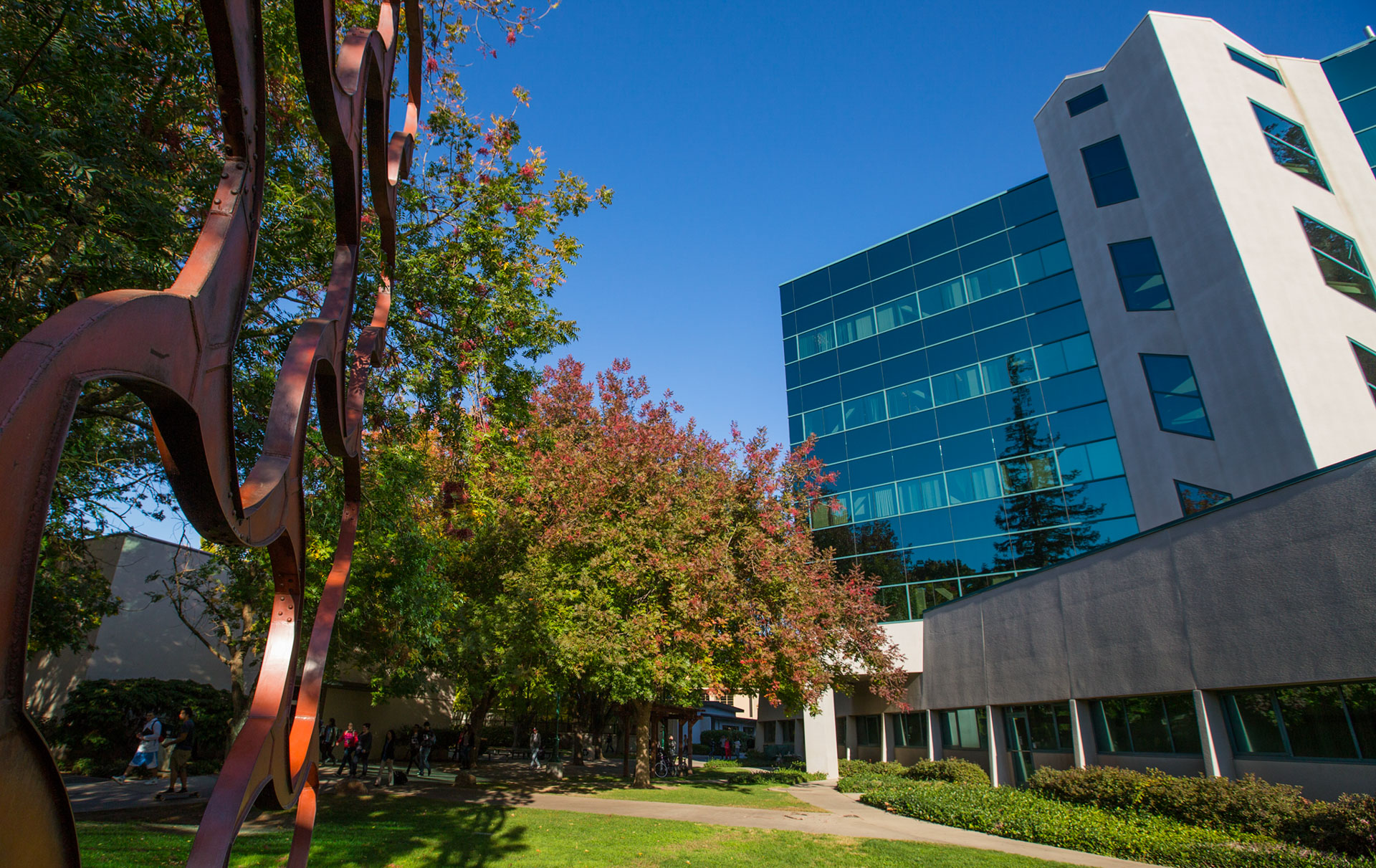 Happiness a way of life for Singh, 2021 President's Medal recipient
July 20, 2021 | Rekhi Singh wants to be happy, and he wants others to be happy. To that end, the businessman and entrepreneur established Sacramento State's first endowed professorship, the Rekhi Singh Endowed Professor of Happiness.
Sac State alum launches scholarship to increase diversity in STEM
June 25, 2021 | Christian Torres, a first-generation student who earned his master's in Biomedical Sciences in 2019, decided to do something about racial disparity in STEM fields. The result is an endowed scholarship to help foster diversity at Sac State.
The wide-ranging impact of late CSU, Sac State benefactor Eli Broad
May 19, 2021 | Among his contributions to Sac State was his gift of 300 acres of land that will be home to Sacramento State Placer Center, a long-awaited extension of the University's educational reach.
'Anchor University' grants to fund community-engagement projects
April 30, 2021 | Small grants are offered to fund projects strengthening Sac State's role as an anchor in the region. The University Foundation is providing $30,000 for the projects to support advancement of student success, equity, and community engagement.
Comprehensive campaign represents milestone for University's fundraising
March 15, 2021 | Sacramento State unveiled its first-ever comprehensive fundraising effort, On The Rise: The Campaign for Sacramento State, on Tuesday, March 16, marking the start of the University's effort to raise $225M for students, teaching, and research.
Alum-funded endowment honors George Floyd, helps students
Dec. 9, 2020 | Sacramento State established the endowment with a donation from alum Paul Coccovillo. Coccovillo was inspired to contribute $60,000 after the killing of Black men around the country sparked a fire within him.