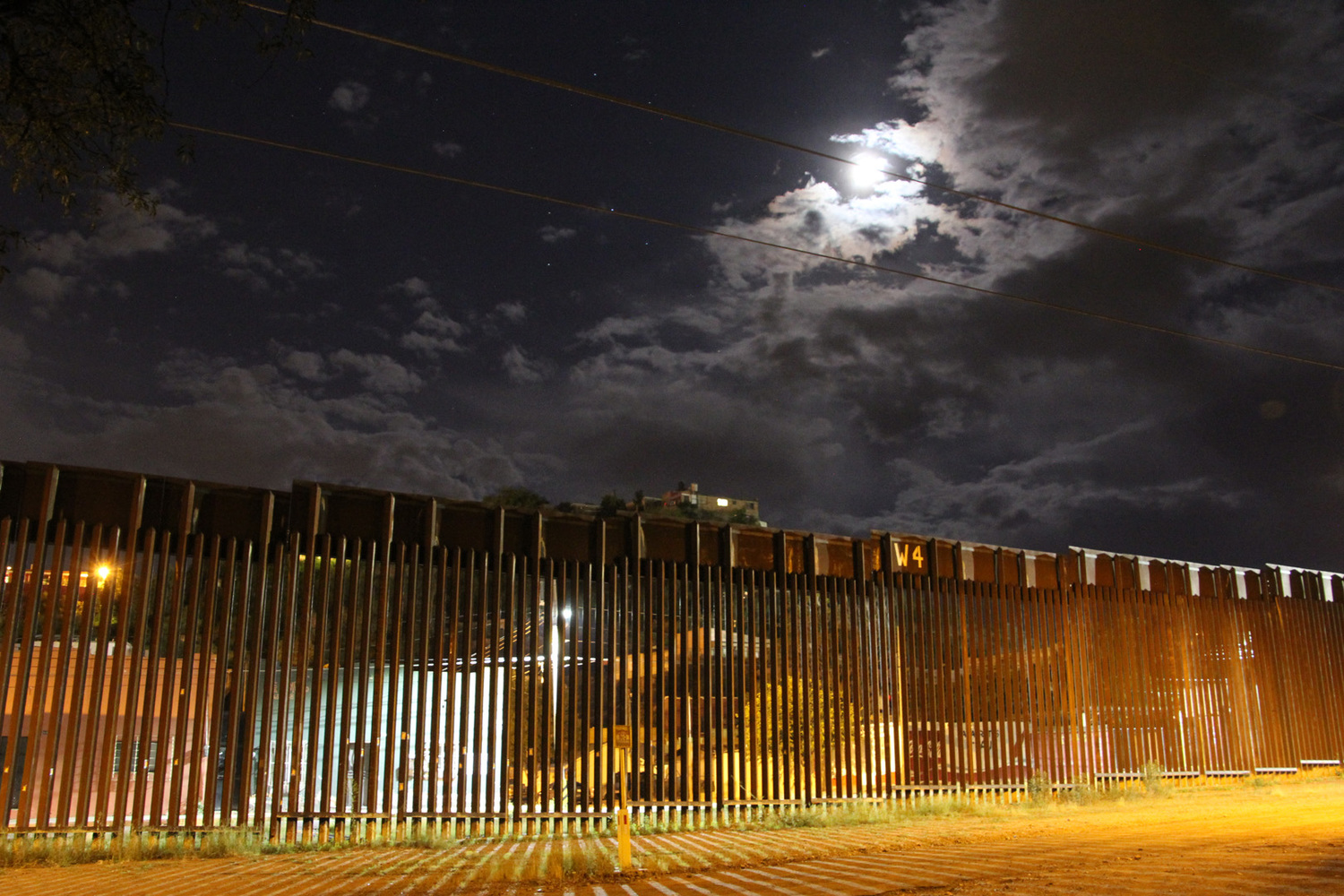 The Mexican border near Nogales, Ariz. (Flo Razowsky)
Immigration, refugees, border crossings, and border walls are major topics in current political discussions. These global issues are the subject of "Up Against the Wall," a look at border barriers from around the world that runs April 1-29 at Sacramento State's Library Gallery Annex.
Photographer Flo Razowsky combines photos with installation pieces that re-create some of these structures – from a 500-mile wall along the West Bank to the many walls and fences erected along the U.S. border with Mexico.
A special reception will be held from 2 to 5 p.m. Saturday, April 1. Regular gallery hours are 10 a.m. to 5 p.m. Tuesday through Saturday.
Razowsky initially was inspired watching Israel's 2002 construction of what has become a nearly 500-mile concrete wall on the West Bank of Palestine. She was amazed that displacing and separating peoples could be considered a solution to a problem.
"I came to realize that building a structure to keep the 'Other' out or lock 'Them' in was not so unusual a reality," Razowsky says. "And that in many cases, people by the scores were willing to risk imprisonment or death in the attempt to cross."
In "Up Against the Wall," Razowsky assembles a visual documentation of the structures that sets them together side-by-side.
She also uses the exhibit to shine the light on community organizations and activists, giving visitors a means to get engaged with local social justice work.
Razowsky has photographed in Palestine, Serbia, Berlin, the United States and many borderlands in between. She sometimes spends years in a location, building relationships and getting to know the place and its social issues.
For more information on the exhibit, call the University Library Gallery at (916) 278-4189. – Craig Koscho