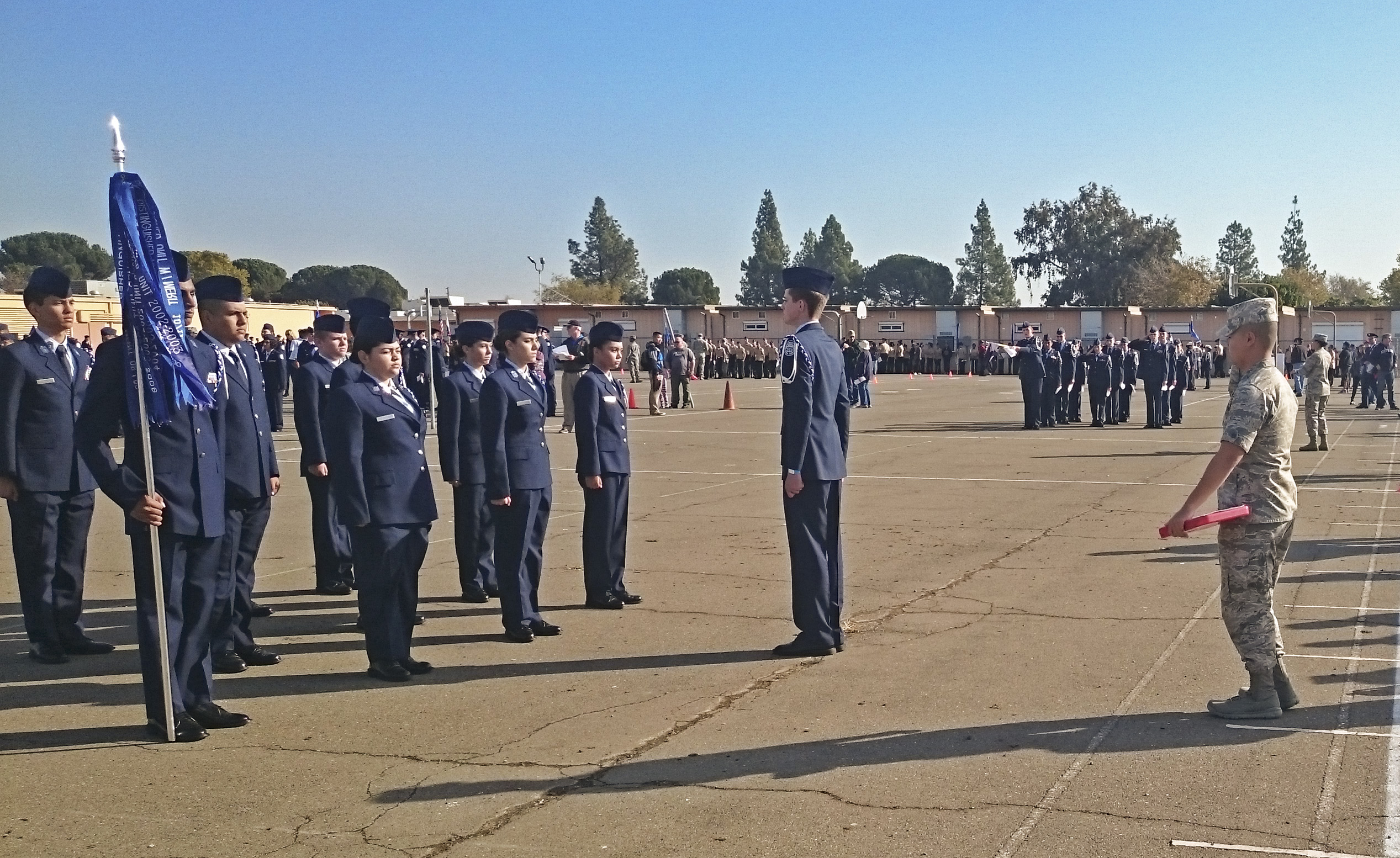 Hundreds of students historically attend ROTC competitions, such as this one last November at Luther Burbank High School. (Sacramento State Air Force ROTC)
Sacramento State's Air Force ROTC will host up to 400 high school students this month at a Junior Reserve Officer Training Corps Cadets competition. The students, from 15 high schools in the region, will gather at Hiram Johnson High School in Sacramento from 8 a.m. to 4 p.m. Saturday, April 22.
"This is a competition for young high school students to demonstrate their proficiency in military customs and courtesies, as well as drill and marching ceremonies," says Sacramento State AFROTC Cadet Dominic Santos.
The event draws Junior ROTC units from all branches in an atmosphere of friendly competition and camaraderie. Competitions include dress and appearance, in which the cadets are judged on how well they wear the uniform, answer questions, and project a sense of military professionalism.
There also will be armed and unarmed drills, which are scored on how well the students march in formation while maintaining a uniform appearance. "The ideal drill team can be thought of as making 20 people look, and move, like one person," Santos says.
The Sacramento State detachment also sees the competition as an opportunity to develop a mentorship with the younger cadets, getting to know one another on a personal level during what are otherwise formally defined military roles.
For more information on Sacramento State's AFROTC program or the competition, visit csus.edu/afrotc, or call (916) 278-7315 or (916) 278-7480. For media assistance, call Sacramento State's Public Affairs Office at (916) 278-6156 or Cadet Dominic Santos at (707) 386-5890. – Craig Koscho