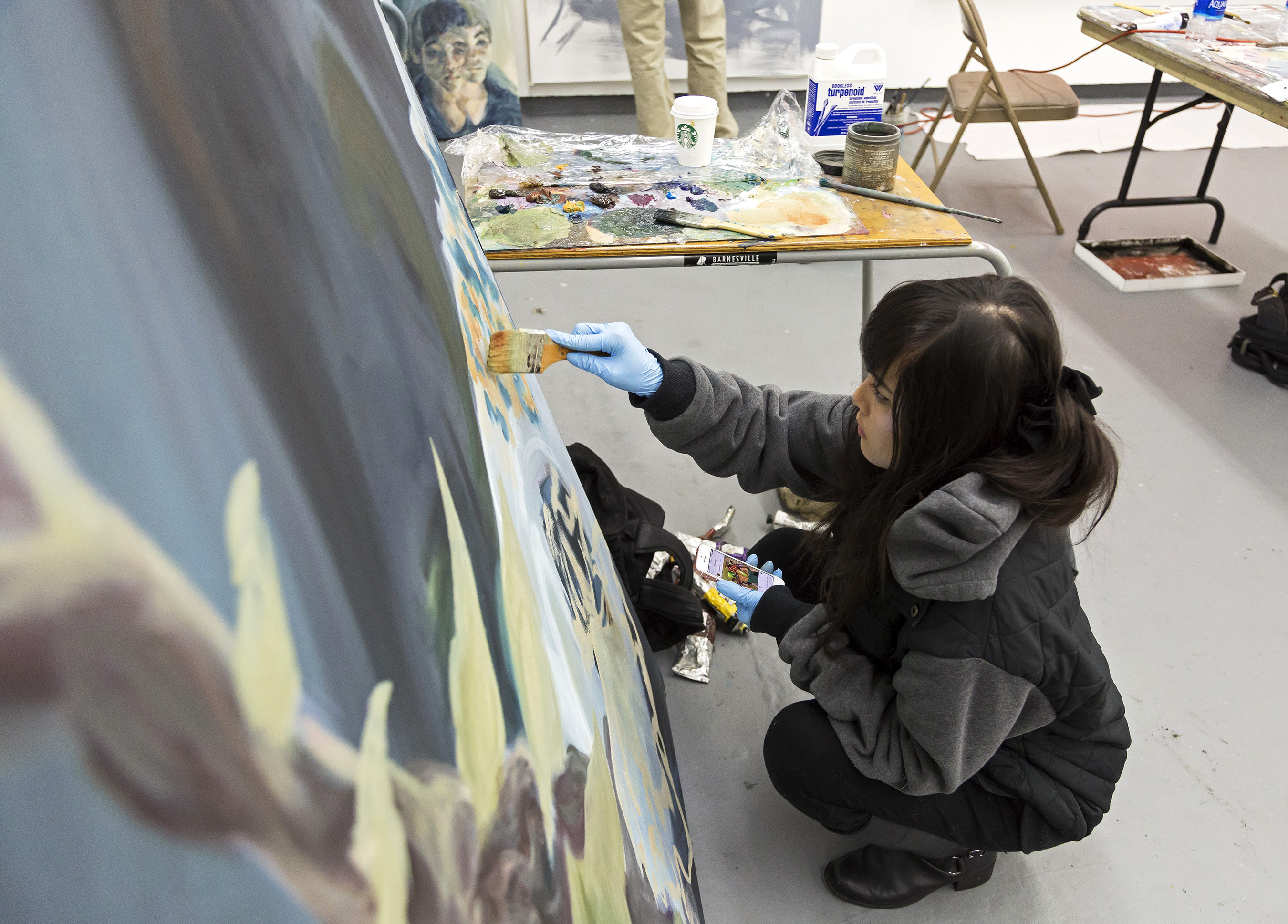 Michelle Lee works on a piece for the Senior Art Show. (Sacramento State/Craig Koscho)
Sacramento State's student artists are celebrating the end of the academic year with a number of exhibits and the annual Art Ball.
The Senior Art Shows are up and running through Friday, May 12, at Kadema Hall's Robert Else and Witt galleries. Gallery hours are noon to 4:30 p.m. Monday through Friday. The Master Show is at the Library Gallery Annex through May 19. Hours there are 10 a.m. to 5 p.m. Tuesday through Saturday.
Art History Senior Thesis Presentations will be made from 3 to 5:30 p.m. Wednesday, May 10, at the Library Gallery, followed by a reception and light refreshments on the gallery patio.
The annual Art Ball rolls onto campus on Friday, May 12. From 5 to 8 p.m., rooms in Kadema and Mariposa halls will be filled with student works. The Art Sculpture Lab will host sculptures in a variety of media, plus more paintings and drawings.
New Media Art student work will be on display in Mariposa 1007 and Kadema 266, and ceramics will be on display – and for sale – outside Kadema 101 and 131.
A reception will be held in the Kadema Hall breezeway featuring light appetizers and refreshments.
For more information on Art Department programs and events, visit al.csus.edu/art or call (916) 278-6166. – Craig Koscho