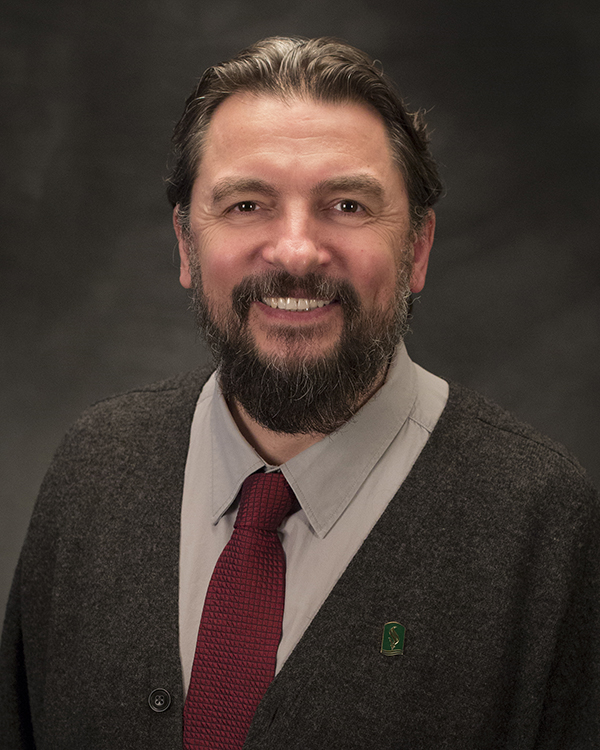 Alexander Sidorkin, College of Education dean.
Sacramento State is set to host a week of events celebrating the educators, partners, and innovators who are working to make positive change in California schools.
The week, called "CelebratEd," will take place on campus from Sept. 25-29. The week will include a lecture by Linda Darling-Hammond, a longtime teacher and former advisor to Barack Obama's presidential campaign whose research and policy work focuses on issues of educational equity, teaching quality, and school reform; and the finals of ReinventEd competition, an event organized by the College of Education encouraging the use of innovation and technology in the classroom.
The aim, says College of Education Dean Alexander Sidorkin, is to promote the importance of education in providing the human capital that fuels economic growth, as well as highlighting Sacramento State's role as the institution that "teaches the teachers" who are enacting change and innovation the classroom.
"If you want to get serious about long-term economic planning in the region, you have to get serious about education. You can't attract people to the region if you don't have quality schools," he said. "People don't realize how essential education is to the modern economy."
Each day of CelebratEd is organized around a single theme. Monday is a "Celebration of Scholarship," including an afternoon research colloquium, while Tuesday is a "Celebration of Leadership and Policy," featuring the Darling-Hammond lecture. On Wednesday, the "Celebration of Education Professions" will include a dean's lunch with students and a program about the University's credential and graduate programs. The ReinventEd competition, featuring multiple teams who will present their ideas for using technology or innovation in the classroom to a panel of judges, is the highlight of Thursday's "Celebration of Innovation in Education." Friday is a "Celebration of Partnerships," during which the week will conclude with the annual Better Together Partnerships Reception.
Bringing educators together for networking and learning has become even more important, Sidorkin said, because the federal government is seemingly putting less of a priority on educational reform, making state and local efforts more critical.
"The era of large, top-down educational reforms appears to be over, so it's time for local and regional communities to take the lead," he said. "At Sacramento State, we are preparing the teachers and educators of tomorrow, so we are well-positioned to take a key role in efforts to transform education to fit the modern world."
For a full CelebratEd schedule or to register for events, visit https://www.csus.edu/coe/celebrated/. – Jonathan Morales