Springtime once again is fertile ground for the arts at Sacramento State. The University's spring calendar is highlighted by the annual Festival of the Arts featuring the fifth installment of the University's signature U-Create! downtown event, the return of Sacramento/Black Art of Dance (S/BAD) and the first widely released stage production by the creator of a little show called Hamilton.
Festival of the Arts
The springtime celebration, known colloquially as FoTA, begins Tuesday, April 2. The talents and contributions of Sacramento State's arts and humanities students and faculty take the spotlight through Sunday, April 7.
Highlights include In the Heights; the annual Sacramento Dance Sampler, featuring a diverse group of Sacramento-area professional dance companies; the annual Student Awards Exhibition; a guest lecture by writer/director Darin Coelho Spring and a reading by author Jamil Jan Kochai, both of whom are Sac State graduates; and the 16th annual Art History Symposium.
The popular Family Funday Sunday again serves as the culminating event of the Festival of the Arts. (Sacramento State file 2018)
U-Create! returns to Seventh and S streets downtown Sacramento from 5-9 p.m. Thursday, April 4. Student and faculty collaborative endeavors in art presentations, dance, music, student readings and other exhibitions are in the offing as usual, but the event has been moved indoors because of weather considerations, said An Vo, external relations and communications coordinator for the College of Arts and Letters. The Verge Center for the Arts, which lent both of its large spaces this year, and Beatnik Studios host several attractions and serve as event co-hosts. Axis Gallery, which adjoins the Verge, also will feature programmed events.
Capping the week is the popular Family Funday Sunday. The campus welcomes the community from 11 a.m.-3 p.m. April 7 for family-friendly events, including cultural games and activities from Japan, China and Saudi Arabia. Full Funday Sunday schedule
Theatre and Dance
The University Theatre (Shasta 113) gets a taste of contemporary genius when In the Heights plays the University Theatre, Thursday, March 28, through Sunday, April 14. Based on the book by Quiara Alegria Hudes, In the Heights is better known as the first stage production of Lin-Manuel Miranda, whose follow-up show, Hamilton, became a cultural phenomenon and won the 2016 Pulitzer Prize for Drama.
Set to a contemporary soundtrack heavy on hip-hop, In the Heights, winner of four 2008 Tony Awards including Best Musical, is the story of a vibrant community in the New York neighborhood of Washington Heights. At the center is Usnavi de la Vega (played by Angel Rodriguez), a first-generation Dominican American and owner of a bodega. Around him, friends and family cope with the pressures of a changing neighborhood, the struggle of paying for – and persisting in – higher education, love and lust, and identity and racism. Meanwhile, a winning lottery ticket sold at Usnavi's market carries with it the promise of changing the livelihoods of the people and the community forever.
Show director Ed Brazo, who saw In the Heights on Broadway in 2008, brims with excitement over being able to bring a contemporary show to the University Theatre stage. "This really was going to reach out to our Latin American community, and we have all sorts of different ethnicities in the cast," Brazo said. "The students are having a blast learning the music."
Brazo said the production presents a challenge to him as a director. The cast features a lot of "non-dancers and beginning singers," he said, because typically dancers shy from singing and vice-versa. He praises the patience of choreographers Professor Lisa Ross and Gino Platina, who works in Student Affairs.
"It really has a lot of different angles to it," he said. "I think the audience is really going to enjoy this show."
As will Brazo, even if directing it means reaching his limit on hearing hip-hop.
"No, I'm not," he said when asked if he's a hip-hop fan. "Even with this show, as I listen to the CD, in the second act especially, I'll think, 'OK, I've had enough rap.'"
Showtimes for In the Heights are 8 p.m. March 28-30; 2 p.m. Sunday, March 31; 6:30 p.m. April 3-4; 8 p.m. April 5-6; 2 p.m. Sunday, April 7; 6:30 p.m. April 10-11; 8 p.m. April 12-13; and 2 p.m. April 14.
Sacramento/Black Art of Dance (S/BAD), which runs Feb. 20-March 3, returns to its traditional springtime schedule. (Sacramento State file 2017)
Sacramento/Black Art of Dance (S/BAD) returns to the springtime schedule under new director Bernard Brown for another exploration of the culture of movement throughout Africa and the African-American diaspora through the concepts of modern dance, brought to audiences by faculty and guest choreographers. Brown takes over for founding director Professor Linda Goodrich, who retired after 25 years of leading the dance troupe – although she did make a cameo to direct the most recent S/BAD in fall 2017. Brown is mindful of maintaining the rich legacy she established but eager to push the show forward. To that end, Brown's guest choreographers include Lula Washington, artistic director of the Lula Washington Dance Theatre in Los Angeles and a mentor of his since age 12; and Tiffany Rea-Fisher, artistic director of Elisa Monte Dance in New York City. The cast includes Jah'Sol Porras White, a 10th-grader who attends Natomas Charter School Performing and Fine Arts Academy.
"One of the great things about being a part of S/BAD's trajectory is that I can see legacy," Brown said. "Dr. Goodrich was greatly impacted by Katherine Dunham, and so was Lula Washington. Having all those strands interweave at this intersection is really impactful for me."
S/BAD runs Feb. 20-March 3 in Solano Dancespace (Solano 1010). Showtimes are 8 p.m. Feb. 20-23; 2 p.m. Sunday, Feb. 24; 6:30 p.m. Feb. 27-28; 8 p.m. March 1-2; and 2 p.m. March 3.
The annual Showcase of Irene Howard Acting Award Nominees is 5-6:30 Tuesday, Feb. 12, and Wednesday, Feb. 13, at the University Theatre. The showcase is part of the run-up to the Region 7 Kennedy Center American College Theatre Festival.
Select students are chosen annually to represent Sac State at the Region 7 competition, where winners advance to the national festival at the Kennedy Center in Washington. At the February showcase, eight teams of actors perform six minutes of prepared material, two scenes and a monologue. Among the scenes is one nominated from the department's fall production of Peter and the Starcatcher. Learn more at the event's Facebook page.
The annual Senior Theatre Showcase, 6:30 p.m. Thursday, April 25; 8 p.m. Friday, April 26; 2 p.m. Saturday, April 27; 6:30 p.m. Thursday, May 2; 8 p.m. Friday, May 3; and 2 p.m. Saturday, May 4, in the University Theatre.
Senior Dance Concert 2019, in which the University's dance majors' final exams are performed in front of an audience. Each student designs, choreographs, auditions and stages an entire individual piece. 6:30 p.m. Thursday, May 2; 8 p.m. Friday, May 3; 2 and 8 p.m. Saturday, May 4; 6:30 p.m. Thursday, May 9; 8 p.m. Friday, May 10; and 2 and 8 p.m. Saturday, May 11.
See the Hornet Ticket Office page for full schedules and ticket information for the spring productions.
Music
Sweet sounds emanate from Capistrano Concert Hall – and a few other venues – all semester, courtesy of world-renowned artists and, of course, our talented students, alumni and faculty.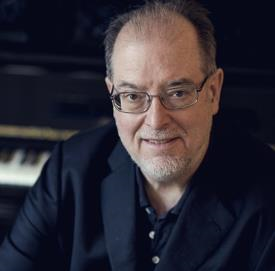 World-renowned pianist Garrick Ohlsson performs as part of the New Millennium Series on March 27. (Courtesy of Garrick Ohlsson)
Grammy-winning pianist Garrick Ohlsson highlights the New Millennium Series on Wednesday, March 27, with a performance of solo works of Johannes Brahms. The Grammy winner has established himself worldwide as a musician of magisterial interpretive and technical prowess since winning the 1970 Chopin International Piano Competition.
The series opens Tuesday, Feb. 12, with the Calefax Reed Quintet, a Dutch group known as a classical ensemble with a pop mentality. They have played to critical acclaim around the world for more than 30 years.
San Francisco-based Telegraph Quartet continues the series Wednesday, Feb. 27. The group released its debut album, Into the Light, last year. The group also played New Millennium in 2016.
Camerata Deia concludes this year's series Wednesday, April 24. The group, comprising musicians from Spain and the United States, is the ensemble-in-residence at the Festival International de Musica, in Deia, Spain. Their New Millennium Series program includes the "Turina Piano Quartet," the "Granados Piano Quintet" and the "Mendelssohn Octet for Strings."
All shows in the New Millennium Series begin at 7:30 p.m.
Anton Nel, winner of the 1987 Naumburg International Piano Competition at Carnegie Hall and a faculty member at the University of Texas at Austin, leads off the Piano Series at 7 p.m. Saturday, Feb. 16. He has performed with the Cleveland Orchestra and the symphonies of Chicago, San Francisco, Seattle, Detroit and London. An acclaimed Beethoven interpreter, Nel has performed the concerto cycle several times and was chosen to give the North American premiere of Felix Mendelssohn's then newly discovered "Piano Concerto No. 3 in E Minor" in 1992. He'll perform a selection of Debussy preludes, works by Schubert and Beethoven, and Chopin's "Andante Spianato" and "Grande Polonaise Brilliante."
March opens with an Alumnae Recital by sopranos Liisa Davila and Taylor Haines. The pair, winners at the Metropolitan Opera National Council, the Palm Springs Opera Guild and the Washington International Voice Competition, will sing Mozart, Strauss, Verdi, Puccini and Mahler, accompanied by Professor John Cozza on piano. Showtime is 7 p.m. Friday, March 1, at the Capistrano Concert Hall.
The School of Music's annual gala, the MOSAIC Concert, features an array of instrumental and choral offerings ranging from jazz to classical and percussion to piano, all performed by Sac State students. Now in its fourth year, the free event is at 3 p.m. Sunday, March 3, with a reception immediately following.
Sac State brings joyful noise to St. John's Lutheran Church at 1701 L St. twice this spring. The Concert Choir and University Chorale perform under the direction of School of Music Professor Andrew Kreckmann at 7 p.m. Saturday, March 9, and Saturday, May 11.
And in holding to annual tradition, the spring calendar ends with the always endearing String Project. Children and young people who have received low-cost lessons in violin or cello from the University's music students form an ensemble and present a free concert at 7 p.m. Monday, May 13, at Capistrano Concert Hall.
See the Hornet Ticket Office page for information about School of Music performance schedules and ticketing.
Art
The University Library Gallery's featured exhibition is "Markings," by Koo Kyung Sook. The 19 large-scale works explore the human living experience, with a particular focus on the interplay between the internal and external, as well as the physical and spiritual.
Koo was inspired to begin working with this theme by medical treatment she underwent in 2004, which sparked an understanding of the body as a delicate, intricate biological collaboration between that which is seen by the naked eye and that which isn't. Koo experiments with traditional and contemporary printing technologies, as well as a range of media that includes photography, painting and collage. The 19 works include one collaborative painting, two digital prints and 16 relief woodcuts created over the past five years.
"Markings," an exhibition by Koo Kyung Sook, is the University Library Gallery's featured exhibit this spring. It runs through May 17. (Courtesy of Koo Kyung Sook)
Koo, a Sacramento resident, has lectured as a visiting artist at Sacramento State and Shanghai Institute of Visual Art. She has also curated exhibitions of contemporary Korean art with her husband, Ian Harvey, for the Library Gallery.
"Markings" runs through Friday, May 17.
The Library Gallery Annex, meanwhile, features three exhibitions this spring:
Now through Saturday, March 30: "The Collages of Douglas Blazek." Blazek is recognized as one a central figure in the Mimeo Revolution, which sprang up in the 1960s and '70s as part of a transformative effort to put control over poetry publishing in the hands of artists rather than academic and commercial presses. He has lived in Sacramento since 1969. Until now he has kept his collages from the public. This exhibition reveals them to the public for the first time. Blazek has said little about his reasons for keeping them private.
Monday, April 8, through Friday, April 26: "City of Refuge: Refugees in Sacramento, 1975-Present." The exhibit aims to raise awareness of Sacramento's importance as a site of refugee resettlement; explore aspects of the historical experiences of the regions' diverse refugee communities; and highlight the contributions of refugees to the Sacramento region.
Friday, May 3, through Friday, May 17: Art Department Grad Show.
The work of our faculty and students takes the spotlight throughout the semester at the Robert Else and R.W. Witt galleries, both of which are in Kadema Hall. Professor Scott Parady's works are spring's featured exhibition, Monday, Feb. 11, through Friday, March 6, at Else Gallery. Individual student work is on exhibit at the Witt Gallery for weeklong stretches, while the Else Gallery hosts group shows of student work, most prominently the Student Award Show from Monday, March 25, through Friday, April 19, with a reception Wednesday, March 27. The Spring Senior Show closes out the semester at both galleries Monday, April 29, through Friday, May 17.
The 16th annual Art History Symposium, open to the community, is interwoven with the University's One World Initiative theme for 2018-19. "In and Out of Time: Global Perspectives on Time in Art History," 1-7:30 p.m. Saturday, April 6 (Mendocino 1005). Prita Meier, an associate professor at New York University, delivers the keynote address at 1:15 p.m. on "Colonial Time and Its Discontents: The Present Past in Contemporary African Art." Featured for the duration of the symposium in the Kadema Hall courtyard is the exhibition "Circle of Time," by Pat Chirapravati and featuring new work by Koo Kyung Sook, Brenda Louie, Meech Miyagi, Minh Tran, Ka Yi Leung, Sylvia Sensiper and Kevin Ptak. The day's events close with a reception from 5-6 p.m. in the Kadema Hall breezeway featuring performance art, music and dance, and a lecture by visiting artist Ruby Chishti from 6:30-7:30 p.m.
See the Art Department web page for more information.
For media assistance on any of Sacramento State's arts programs and events, call the University's Communications office at 916-278-6156. – Ahmed V. Ortiz