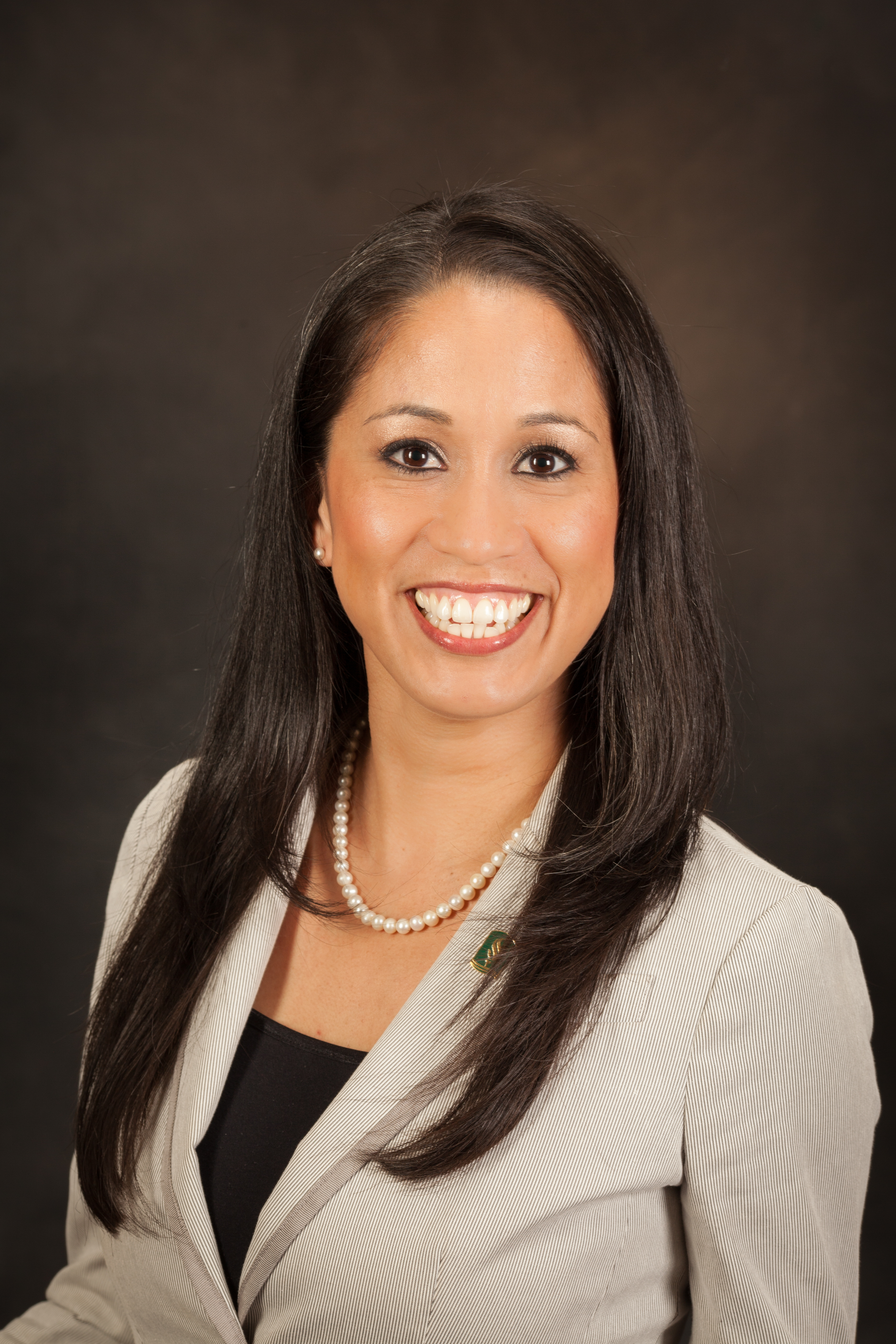 Lisa Cardoza has been chosen as Sacramento State's vice president for University Advancement after a nationwide search. (Sacramento State/Andrea Price)
Sacramento State's graduation rates are dramatically improving. A spectacular new Science Complex is about to open. Faculty members are engaging in important research that could have lasting effects on the community and beyond.
These and other factors show that Sac State is "on the rise," says Lisa Cardoza, the new vice president for University Advancement.
"And my goal is to make sure that everyone knows it," she says.
Cardoza, who has served in various administrative capacities since joining Sac State in 2015 as President Robert S. Nelsen's chief of staff, emerged as the top candidate for the Advancement position following a national search. Her appointment is effective on July 1.
In her new role, she will work to expand the University's connections and influence in the region, and will help lead its fundraising efforts.
"We will be working tirelessly to engage our students, faculty, staff, alumni, community donors and advocates to help share our wonderful stories of success," Cardoza says.
"Our students are the best part of Sacramento State, and the more of them that we can get engaged with the community, the more people will understand why we are worth their investment."
The University's students and faculty are doing "amazing" things but sometimes fly under the radar, she says.
"We need to do a better job of telling our story," says Cardoza. "We need to be more visible in the community, telling people who we are and what we're accomplishing. If we do that, we will see a true culture change."
Sac State's good-news stories include a sharp increase in timely graduation rates for first-time freshman and transfer students. This fall, the University will unveil its new, state-of-the-art science complex, which includes a planetarium that will host field trips for school children and stargazing shows for the general public. Sac State's faculty members are involved in cutting-edge research that includes searching for clues to autism and preventing transmission of the AIDS virus.
"There is a renewed sense of pride at Sac State, and we need to capitalize on that," Cardoza says.
Cardoza came to the University in August 2015 from the University of Texas-Pan American, where she worked with Nelsen before he left for Sac State. She holds a bachelor's degree in Economics, a master's in Social Sciences of Education, and a doctoral degree in Educational Leadership.
Most recently, Cardoza has been serving as Sac State's interim vice president for Human Resources, and has managed that division's transition to the Division of Administration and Business Affairs. She was interim vice president for University Advancement in 2017.
Cardoza brings "experience in managing effective teams and improving processes, as well as incredible institutional knowledge to support the division's fundraising efforts," Nelsen says. "I look forward to working with her to build our philanthropic capacity."
That starts with increasing Sac State's visibility as a major player in the region's growth and development, Cardoza says.
"A campaign for Sac State is a campaign for Sacramento," she says, "and we have plans to continue our work to be truly anchored in the community." – Cynthia Hubert