Welcome to Sac State Magazine's 75th Anniversary special edition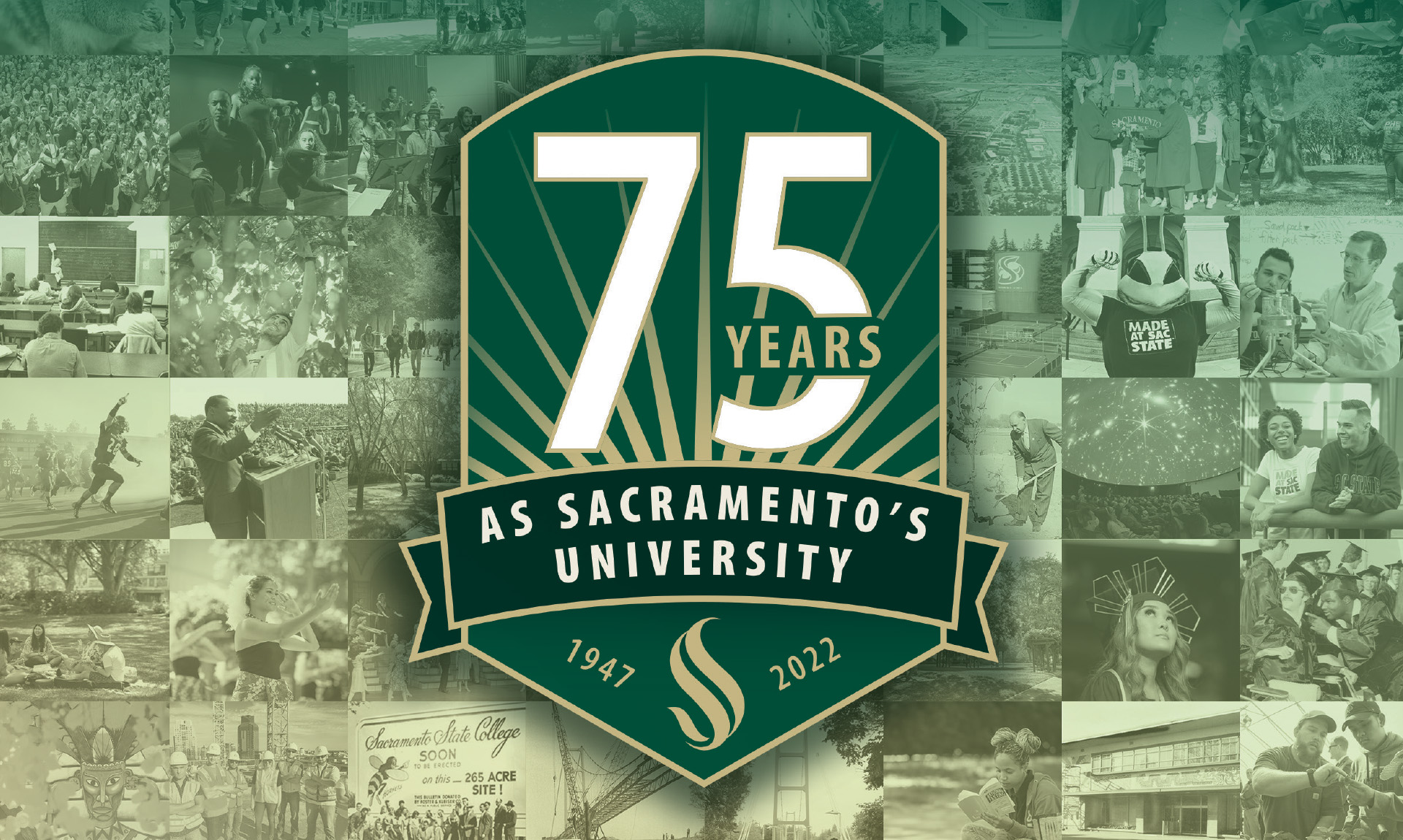 June 15, 2023
We are proud to welcome you to the Sacramento State 75th Anniversary special edition of Sac State Magazine.
The latest edition of the magazine commemorates, highlights, and celebrates the University's journey from its beginnings as Sacramento State College in 1947 to its status today as the sixth largest of the CSU's 23 campuses. Approximately 31,000 students attend Sacramento State, and this year's Commencement saw a record 9,574 eligible graduates.
Among the features in this edition are stories about student, faculty, and alumni success; updates on important programs, centers, and initiatives; a piece about the historic recent run of the Hornet football team; and profiles on President Robert S. Nelsen, who will retire in July after eight years leading the University, and a 96-year-old alumnus who graduated in 1957.
We hope that you enjoy the following stories, photographs, and videos from the magazine:
Feature Stories
News Stories
Student Voices: Sac State, and here's why
More Stories
As Sacramento State's celebration of its 75th Anniversary comes to a close, learn more about the history and accomplishments of the University so far by visiting the 75th Anniversary timeline.