Student Tech Resources
Welcome (or welcome back)!
Whether you're attending classes in person, hybrid, or remote, we've rounded up the essential technology resources, links, and support you need. Let's get started!
Top 5 Checklist
SacLink Account & Security
Resources to manage your Sac State (SacLink) account, see password reset options, enroll in Duo multi-factor authentication, and learn about your Student Center on My Sac State.
Duo Housekeeping
Do you have a new device (or need to change) for your Duo authentication process? Follow these steps to add a new device:
Is your ENS Contact Information Current?
Make sure we can always alert you in the event of an emergency by checking and/or updating your Emergency Notification System (ENS) contact information including phone numbers and email addresses.
Coursework Tools
Search for Tools
Canvas, Microsoft 365, Zoom, Respondus Lockdown Browser - tap into campus-supported software tools and services or learn more about the tools you're already using by looking them up in the Software & Tools Catalog.
Logging In
You can access course tools on desktop/laptop, tablets/iPad, and mobile devices. The login formula is the same across all tools: your Sac State credentials (user name, password).
Learn How to Use Them
The IRT Academic Technology Services (ATS) Student Online Technology Resources (OTR) tackles all of your course software "how do I's?" and is a great reference to bookmark for anytime support.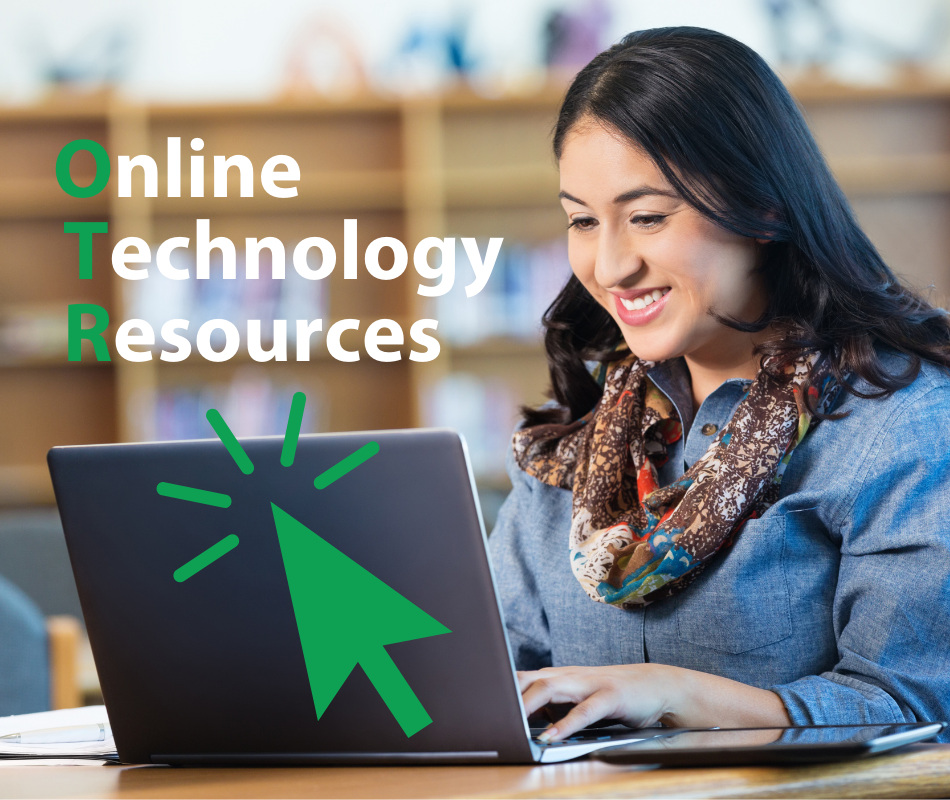 Classrooms, Computer Labs + Remote Access
New year, fresh tech. Campus teams continue to upgrade University learning spaces and ramp up internet connectivity in and out of the classroom.
Computer Labs & Remote Access
In addition to on-campus Computer Labs we also offer remote Computer Lab access which allows you to tap into campus computer lab software from your own device whether on or off-campus.
Laptop Checkout & Tech Equity
In partnership with the CSU's CSUCCESS program, here are helpful tech equity programs including:
Short and long-term laptop checkout program for academic use
Government assistance programs providing internet connectivity
Computer labs, remote access, and more!
Student Laptop Checkout Program
Internet Connection Options
If you're on campus, your devices should automatically recognize and connect to eduroam, our official campus internet. If you have new devices — or just new to being on campus — our campus wireless section covers device-specific connection instructions.
Campus Wireless & Remote Internet Options
What if I'm off campus?
If off-campus access is an issue, check out internet alternatives, including industry and government programs designed to help keep you connected - such as the Affordable Connectivity Program through Excess Telecom.
Tip: Excess Telecom will be doing on-campus sign-ups Sept 20-21, 2023, but you can sign up anytime!

Campus Wireless Coverage
Need a place to study outside? We've got you! Nearly all campus areas have wireless coverage - and classrooms/learning spaces are also tapping into the power of Wi-Fi 6.
Pro tip: Depending on the age of your personal device(s) you bring to campus, you may need some driver updates to ensure your devices (laptops and mobile phones) are Wi-Fi 6 enabled.
Printing
Printing on Campus
While keeping it on screen is still best, look up participating campus PrintSmart kiosks to print or copy — or choose the sustainable option of scanning to OneDrive.
PrintSmart Locations + How To's

Poster & Coursework Printing Services
University Print & Mail Services is your go-to resource for on-campus printing needs (beyond basic copy/print/scan options through PrintSmart locations). For professional printing of posters and other coursework related printing, check out their offerings and rates!
Cybersecurity
Report Phishing
Receive an email that may be suspicious? The PhishMe Reporter button is built into Microsoft Outlook menus and clicking the button automatically generates a report to the IRT Information Security Team. Text scams are also hitting campus - look out! Learn about phishing and how you can report suspicious activity.
Phishing Tips and How to Report
Duo Flooding
A new scam involves sending you a Duo push notification you didn't originate, which may mean your Sac State account has been compromised. Don't fall for it, and learn how to protect yourself from Duo flooding scams.
Get Support
Need help? Connect with the IRT Service Desk Team: